U.S. Jobless Claims Fall To Eight-Year Low
@AFP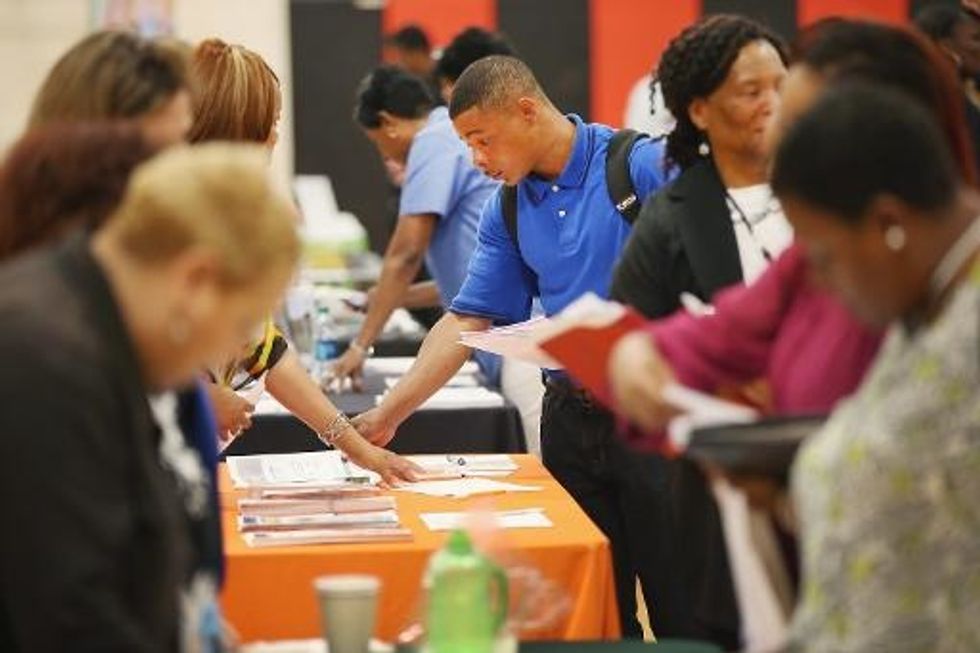 Washington (AFP) — New claims for U.S. unemployment insurance benefits tumbled to an eight-year low last week, pointing to a firming labor market, according to official data released Thursday.
Initial jobless claims, a sign of the pace of layoffs, totaled 284,000 in the week ending July 19, down 19,000 from the prior week, the Labor Department said.
That was the lowest level of initial claims since mid-February 2006. Analysts had expected first-time claims to rise to 308,000 last week.
The department revised the previous week's level up by 1,000 to 303,000.
The four-week moving average fell by 7,250 to 302,000 claims, the lowest level since mid-May 2007 and down from 344,750 a year ago.
The report gave further evidence of improvement in the labor market amid steady job growth that pushed the unemployment rate down to 6.1 percent in June, from 7.5 percent a year earlier.
AFP Photo/Scott Olson
Interested in economic news? Sign up for our daily email newsletter!