U.S. Jobless Claims Fall For Third Straight Week
@AFP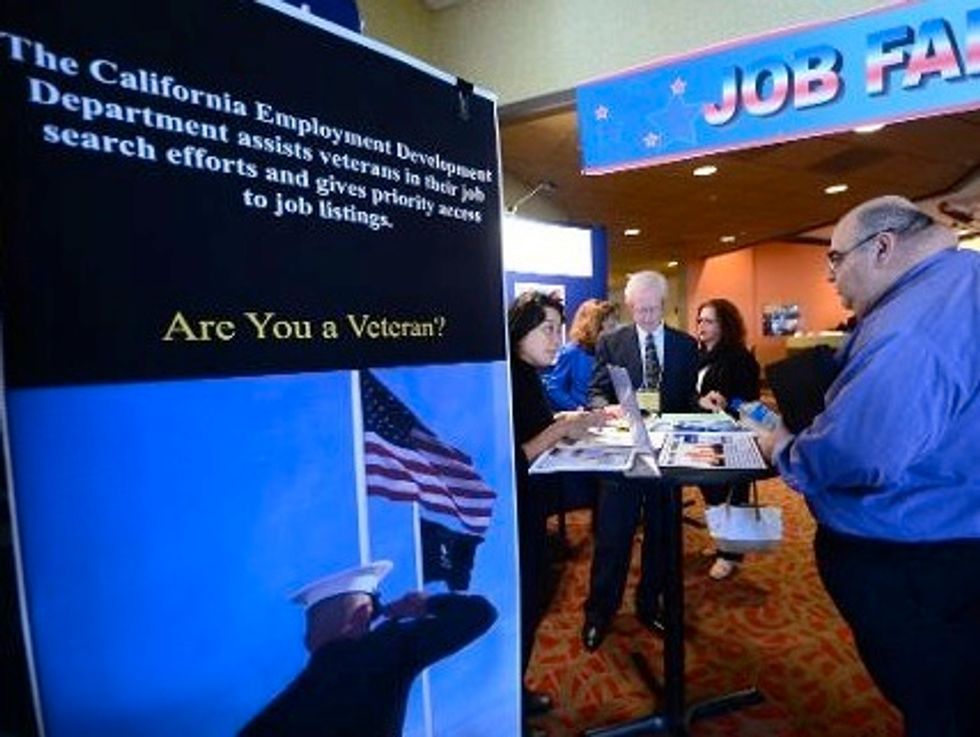 Washington (AFP) – U.S. jobless claims fell for the third week in a row, as the impact of the government shutdown earlier in the month appeared to ease, Labor Department data showed Thursday.
Initial claims for unemployment benefits fell to 340,000 in the week ending October 26, a decrease of 10,000 from the prior week.
The figure was higher than expected as the labor market works through the disruption of the October 1-16 partial government shutdown that furloughed hundreds of thousands of federal workers, as well as technical problems that skewed the weekly data from some states.
Analysts on average had forecast new claims, a sign of the pace of layoffs, would fall to 335,000 last week.
"Claims are settling back down now that the federal government shutdown has passed and a bottleneck caused by a computer system upgrade in California delayed the processing of thousands of claims several weeks ago," said Marisa Di Natale of Moody's Analytics.
The four-week moving average, which helps to smooth week-over-week volatility, rose by 8,000 to 356,250. The average has moved higher for four weeks in a row.
According to data for the week ending October 19, claims from federal employees fell by 29,700 from the previous week.
"Though the federal government is open, the Bureau of Labor Statistics has delayed its planned release of the October jobs numbers by one week, until November 8. It is difficult to judge what that number might be from claims since they were distorted during October," Di Natale said.
AFP Photo/Frederic J. Brown