U.S. Jobless Claims Tick Up
@AFP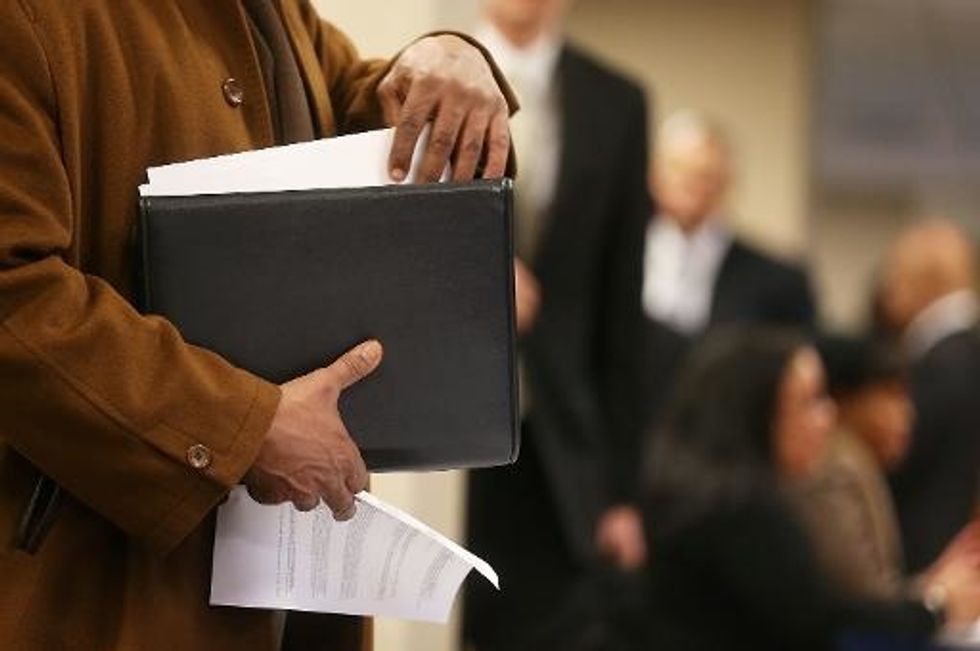 Washington (AFP) – New claims for U.S. unemployment insurance benefits edged up last week but the overall trend showed slow but steady improvement in the labor market, official data showed Thursday.
New claims, a sign of the pace of layoffs, rose by 4,000 to 317,000 in the week ending June 7, the Labor Department said.
The prior week's claims number was upwardly revised to 313,000 from 312,000.
Last week's increase in claims was slightly above the consensus analyst estimate of 315,000.
But though the four-week average of new claims rose by 4,750 to 315,250, the broad trend has been for a decline in claims. A year ago the average stood at 344,500 claims.
For all people receiving unemployment insurance benefits, the four-week moving average fell by 13,000 to a pre-recession low of 2.62 million, the lowest level since late November 2007.
The unemployment rate held steady at 6.3 percent in May, unchanged from April.