U.S. Lawmakers Want Ukraine Leader To Address Congress
@AFP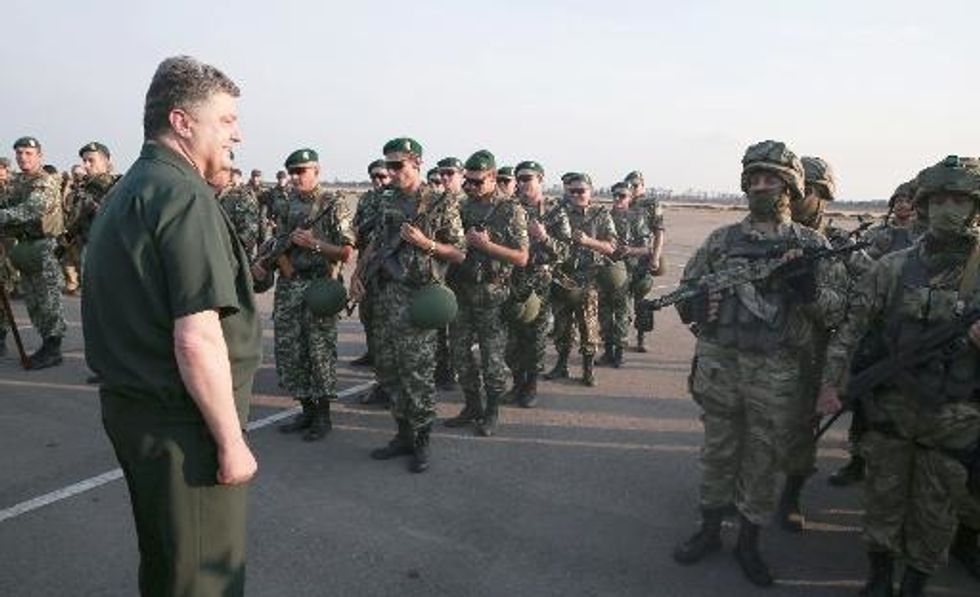 Washington (AFP) — Top U.S. senators on Monday pressed for Ukrainian President Petro Poroshenko to address a joint session of Congress when he visits Washington on September 18.
Kiev's government and military are facing pro-Russian rebels in eastern Ukraine and U.S. lawmakers want President Barack Obama's administration to "extend a hand of friendship to the Ukrainian people."
"We believe that it is critically important for every member of Congress to hear from Ukraine's president at this defining moment for not only Ukraine, but for Russia and the post-Cold War international order," Senate Foreign Relations Committee chairman Robert Menendez and its top Republican Senator Bob Corker said in a letter to House Speaker John Boehner.
They said that Ukrainians had "surprised the world" by ousting a longtime leader widely accused of corruption.
"Today, with a newly elected democratic government in office, and having chosen for themselves the direction of their nation, Ukraine faces a renewed battle for its economic and political sovereignty," the senators wrote.
Boehner's office said Monday a final decision had yet to be made, but that such a joint session would "be difficult given the short notice and the legislative calendar."
South Korean President Park Geun-Hye was the last foreign leader to address a joint meeting of Congress, on May 2013.
AFP Photo/Mykola Lazarenko
Want more U.S. and world political news? Sign up for our daily email newsletter!