U.S. Mass Shootings Increase In Recent Years: FBI
@AFP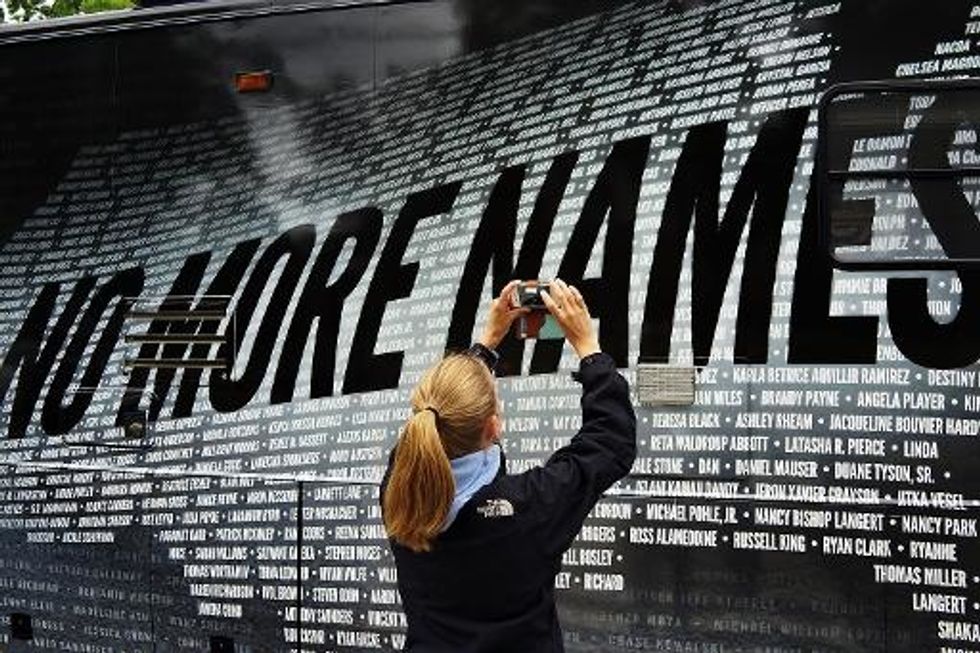 Washington (AFP) – Mass shootings in the United States have increased in recent years and most have taken place in schools or businesses, a report released Wednesday found.
The Federal Bureau of Investigation collected data on 160 "active-shooter" incidents from 2000 to 2013.
While there was an average of 6.4 incidents in the first seven years of that period, the number soared to an average of 16.4 shootings over the last seven years.
"Which is troubling," FBI Assistant Director James Yacone said.
"This trend reinforces the need to remain vigilant regarding prevention efforts."
The FBI defines an "active-shooter" attack as one where someone is trying to kill people in a confined or populated area.
A full 70 percent of the shootings took place in educational establishments or in commercial or business zones. The shooter often used a handgun but sometimes multiple firearms were involved.
Illustrating how tough it can be for law enforcement to prevent or contain a mass shooting, the report also found that the attacks often happen very quickly.
Sixty percent of shootings ended before the police could even arrive on scene and in those incidents where a time element was known, more than two-thirds ended in five minutes or less.
Yacone said many shooters drew their inspiration from a "behavioral fascination for mass murder incidents" and he warned of the risk of shooting attacks spawning copycat incidents.
He said police investigating mass shootings often find the perpetrators had been influenced by other attacks.
The deadliest of these include the April 2007 Virginia Tech shooting, when 32 were killed; the November 2009 Fort Hood shooting, which left 13 dead; the July 2012 cinema shooting in Aurora, Colorado, where 12 were killed; and the December 2012 Sandy Hook elementary school shootings in Newtown, Connecticut, when a total of 27 people died, including 20 children.
In all, the shooting incidents claimed 1,043 casualties, including killed and wounded — but not including the shooter. In 40 percent of the incidents, the attacker committed suicide, usually at the scene.
10 percent of the shootings took place in government or military facilities, and 4 percent were in places of worship.
All but two of the incidents involved a single shooter and in at least six incidents, the perpetrators were women.
In at least 15 of the 160 incidents, the shooters targeted family members, resulting in the deaths of 20 people. In about half of these cases, the shooters then went to another location and continued firing.
At least five shooters from four incidents remain at large, the report found.
The study was carried out in collaboration with Texas State University.
AFP Photo/Spencer Platt