U.S. Plan To Arm Syria Rebels Gains Support In Congress
@AFP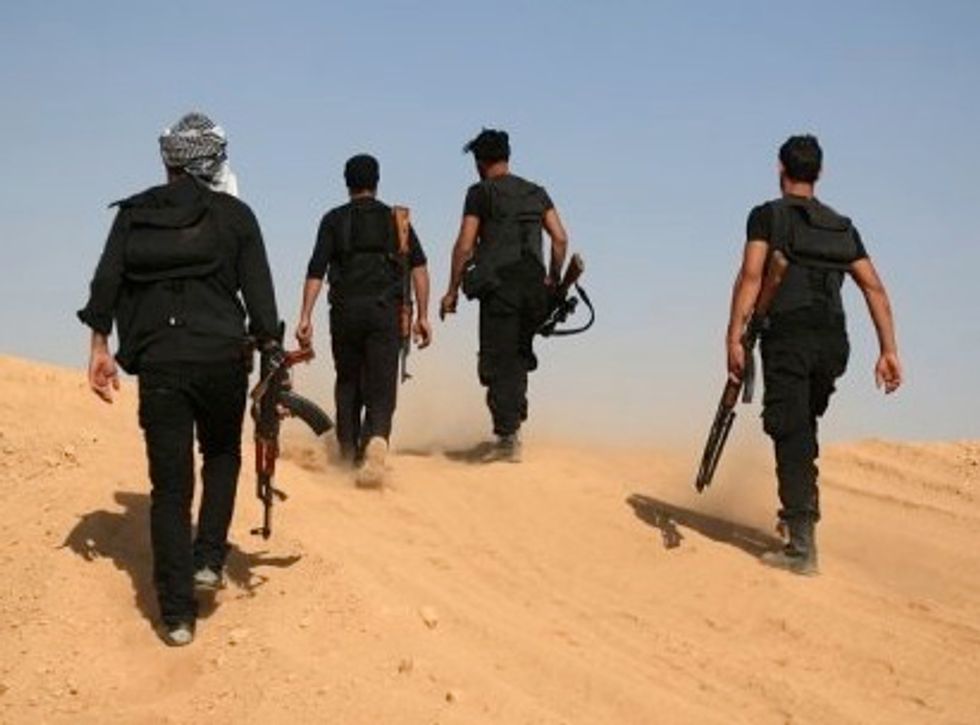 WASHINGTON (AFP) – President Barack Obama's plan to provide vetted Syrian rebels with weapons and strategic military aid has gained traction in Congress, U.S. lawmakers said Tuesday.
The United States is currently providing humanitarian and non-lethal military aid to rebel groups battling the regime of strongman Bashar al-Assad.
Obama's administration promised an expansion of military aid to Syria's rebel forces in June after accusing the regime of using chemical weapons, but such aid has yet to be disbursed.
Lawmakers have been split on the proposal, but on Monday House Intelligence Committee chairman Mike Rogers said a "consensus" had been reached among the panel's members to accept Obama's plan despite "very strong concerns about the strength of the administration's plans in Syria and its chances for success."
On Tuesday House Speaker John Boehner also weighed in in favor of the committee's approach, saying "their effort to help the right set of rebels in Syria is in our nation's best interest."
While not legally required, intelligence committee approval of U.S. military assistance has traditionally been key to administrations moving ahead with such aid.
Like the House panel, the Senate Intelligence Committee has held several closed-door debates in recent weeks on the merits of increased military aid to rebels in Syria, where a conflict now in its 28th month has killed some 100,000 people.
Senate intelligence chair Dianne Feinstein has refused to divulge what progress if any has been made in committee on backing Obama's push.
But on Tuesday Senator Richard Burr, who sits on the panel and who supports arming the rebels, strongly suggested a logjam had been broken.
"The White House has all the authority they need right now," the Republican told AFP.
Senator Susan Collins, another Republican on the committee, would not discuss internal consensus, but she stressed she had "concerns" about any plan to arm Syrian rebels, in part because she feared the opposition "has been infiltrated by an offshoot of Al-Qaeda."
She also expressed worry that Obama's plan "is enough that we get entangled, but not enough that we tip the balance of power against Assad."
White House spokesman Jay Carney refused to comment on any Syria debates in Congress, "especially ones that are behind closed doors," nor would he catalogue the assistance that is being provided.
But "the president, as he made clear not long ago, is committed to ramping up that assistance as necessary, because of the circumstances that we find and because of the need for the opposition to further strengthen and unify," Carney said.
Meanwhile Secretary of State John Kerry met Tuesday with U.N. and aid organization leaders to address ways to help millions swept up in Syria's brutal violence.
State Department spokesman Jen Psaki said that while U.S. officials were focused on how to bolster the opposition, Kerry believed that "a political solution… is the end goal here, not a military solution."
Photo Credit: AFP/Mezar Matar