U.S. Praises Constructive Signs From Iran But Wants Action
@AFP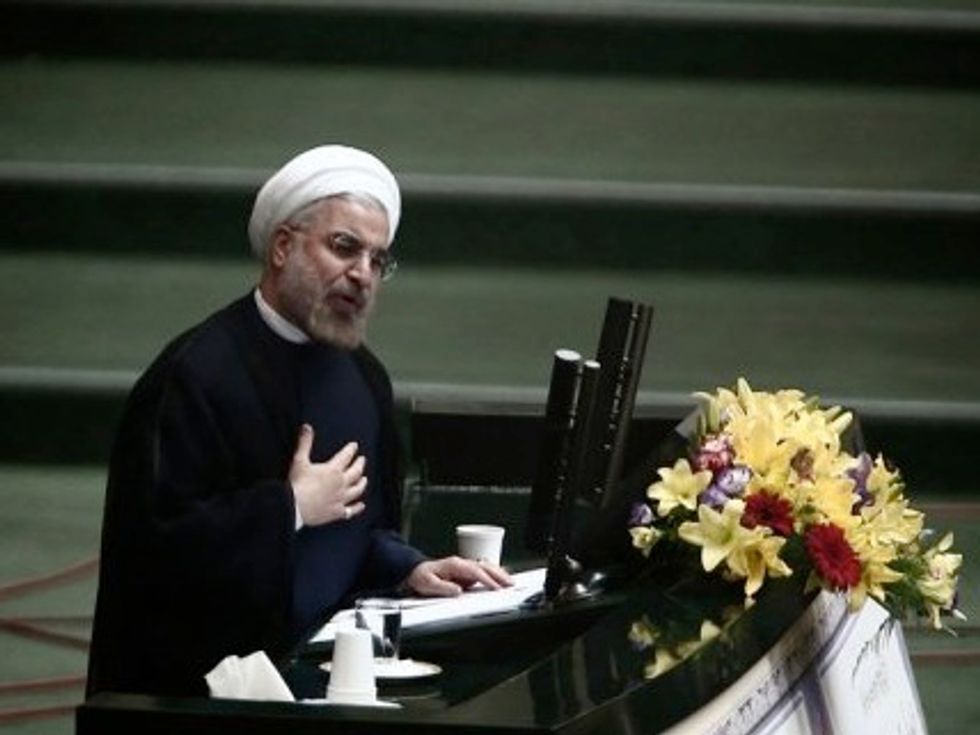 WASHINGTON (AFP) – The United States welcomed what it said was constructive rhetoric from Iran Friday, following a report that its leaders want a swift deal on their nuclear program to end crippling sanctions.
But the White House stressed that despite signs of a rare opening between the two enemies, it needed to see concrete action to prove Iran was prepared to engage.
"We've seen a number of comments over the last several weeks from the Iranian regime," White House spokesman Josh Earnest said on Air Force One, when asked about the reports.
"We welcome those comments as they do indicate a willingness to act constructively, to work constructively with the international community."
"But the fact of the matter is, actions are what are going to be determinative here."
The New York Times reported earlier that Iranian leaders had been encouraged by a letter from President Barack Obama to new Iranian President Hassan Rowhani which they believed demonstrated flexibility.
The paper attributed its insight into the inner thoughts of the difficult-to-penetrate clerical regime to a Iranian political expert, Amir Mohebbian, who it said was a long-time advisor to the leadership in Tehran.
Mohebbian said that Iran wanted to get quick relief from sanctions which have isolated it from the international banking system and may be willing to limit its uranium enrichment program, the report said.
The Times said Iran's leadership had tired of laborious talks with key world powers over the nuclear program and was encouraged by Obama's offer of face-to-face talks with Iranian officials.
The latest sign that Iran believes a deal is possible to end the nuclear showdown follows a charm offensive from Tehran following the election of Rowhani in June on a platform of easing Tehran's poor relations with the outside world and sanctions which have crippled its economy.
Speculation is rising that Obama and Rowhani could engineer a chance to meet at the United Nations General Assembly next week in New York.
Earnest on Friday repeated the frequently stated U.S. line that Washington was prepared to hold talks with Iran based on "mutual respect."
Earnest also claimed credit for the Obama administration's policy of imposing tough sanctions on Iran over its nuclear program, which he said was responsible for the change of tone from Tehran.
"These sanctions have tightened around the Iranian regime, further isolated them from the international community, taken a significant toll on their economy and put pressure on them to come back to the bargaining table," he said.
Iran denies Western charges that its nuclear program is geared towards producing weapons.
The United States and Israel have warned that they are prepared to use military force if diplomacy cannot ease the crisis.
Photo Credit: AFP/Behrouz Mehri