U.S. In 'Preliminary' Talks With EU For Ukraine Aid Deal
@AFP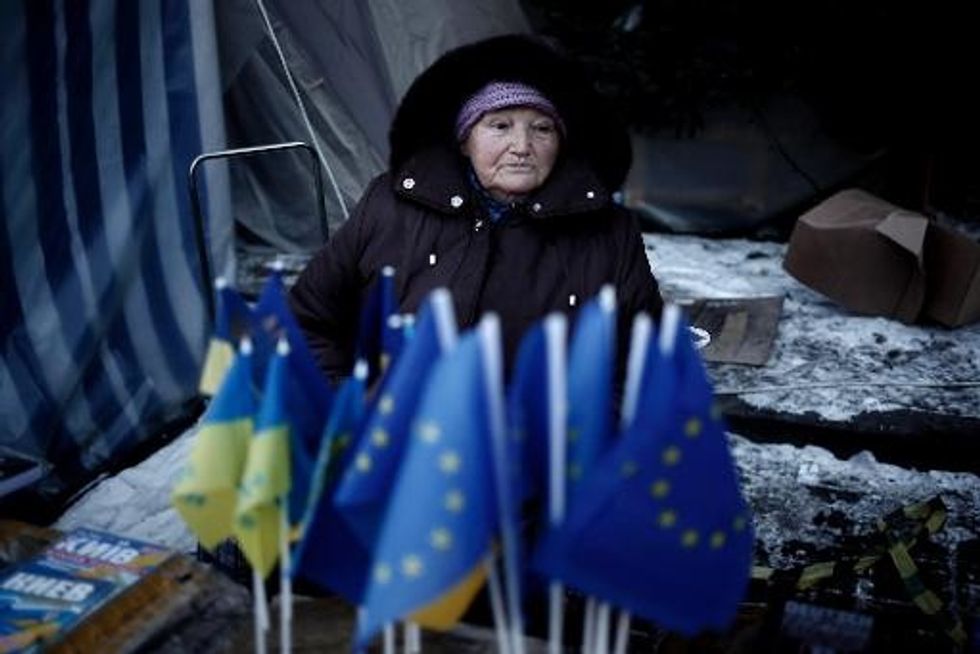 Washington (AFP) – The United States is holding talks with the European Union on drawing up a financial aid package for Ukraine amid weeks of political upheaval, a U.S. official confirmed Monday.
"Let me be clear, this is at a very preliminary stage. We are consulting with the EU… and other partners about the support Ukraine may need after a new technical government is formed as the country gets back on the path to economic health through the IMF," State Department spokeswoman Jen Psaki told reporters. "Any decisions we make will be guided by events in Ukraine and our consultations with the new government after it is formed."
But Psaki said no further details were available yet as Washington was so far only in discussions.
The confirmation came after EU foreign policy Cathy Ashton told the Wall Street Journal that the EU and U.S. were working together on a financial aid package.
Ashton is due to return to Ukraine on Tuesday in a fresh bid to end the crisis triggered after President Viktor Yanukovych abandoned a plan to sign an association deal with the EU.
U.S. Assistant Secretary Victoria Nuland is also returning to Kiev this week, in a new sign of U.S. support for the pro-democracy demonstrators.
AFP Photo/Angelos Tzortzinis