U.S. Presidential Candidate Rubio Defends Stance Against Abortion
@reuters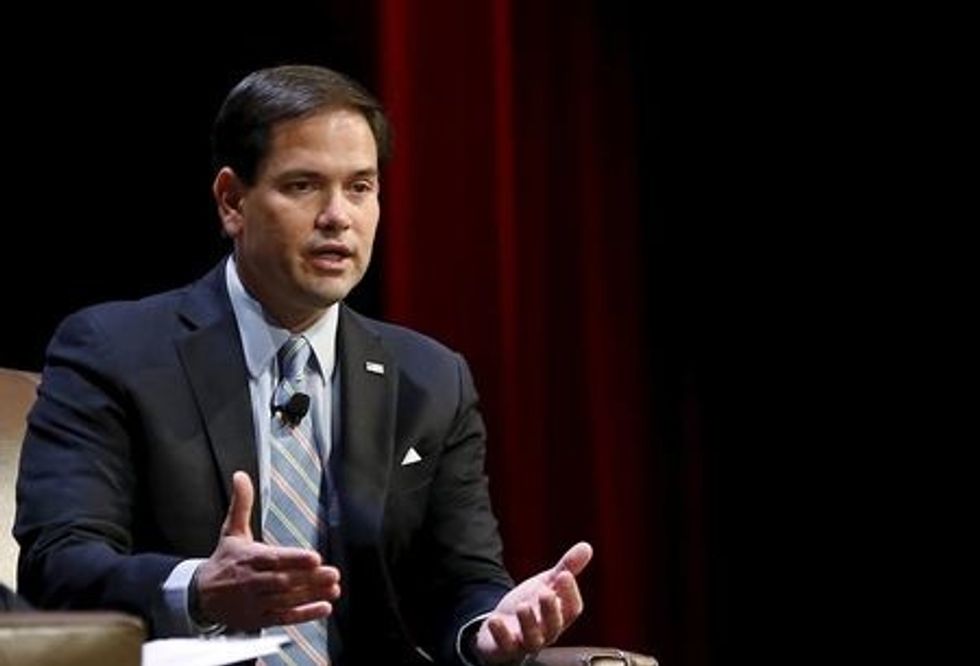 WASHINGTON (Reuters) – Florida Senator Marco Rubio on Sunday defended his stance against abortion without exceptions for rape or incest that he was asked about during a debate among Republican presidential candidates on Thursday.
"I personally and deeply believe that all human life is worthy of the protection of our laws. I do. And I believe that irrespective of the conditions by which that life was conceived, or anything else, and for me to be consistent on that belief," Rubio said on NBC's "Meet the Press."
During Thursday night's debate, Rubio said he never advocated for exceptions on abortion. However, Rubio co-sponsored the Pain-Capable Unborn Child Protection Act in 2013 that aimed to ban late-stage abortions and included exceptions for rape, incest and to save the life of the mother.
On Sunday, Rubio denied any inconsistency. He said that while he does not support such exceptions, he would not rule them out if the overall result is fewer abortions.
"I recognize that in order to have consensus on laws that limit the number of abortions, a lot of people want to see those exceptions," he said on NBC.
Rubio said he recognized that women have the right to make decisions about their own bodies, but that clashes with "the right of a human being to live."
"I don't say it's easy," Rubio said. "But when asked to make a decision between two very hard circumstances, I personally reached the decision, if I'm going to err, I'm going to err on the side of life."
For Rubio, taking a bold stance against exceptions could hurt his standing with women. Wisconsin Governor Scott Walker and former Arkansas Governor Mike Huckabee have also said they do not support abortion in any cases.
Democrats seized on his remarks in the debate.
"Hey Marco Rubio, the women of the 21st century can hear you," Democratic National Committee spokesperson Christina Freundlich said. "When you don't account for rape or incest, the only thing we see is a candidate with outdated, out of step, and offensive policies of the past. Get with the times or go home."
(Reporting by Megan Cassella; Editing by Doina Chiacu and Lisa Shumaker)
Photo: U.S. Republican presidential candidate Marco Rubio speaks at the Family Leadership Summit in Ames, Iowa, United States, July 18, 2015. REUTERS/Jim Young