U.S. Regulators Move To Ban Trans Fat From Foods
@AFP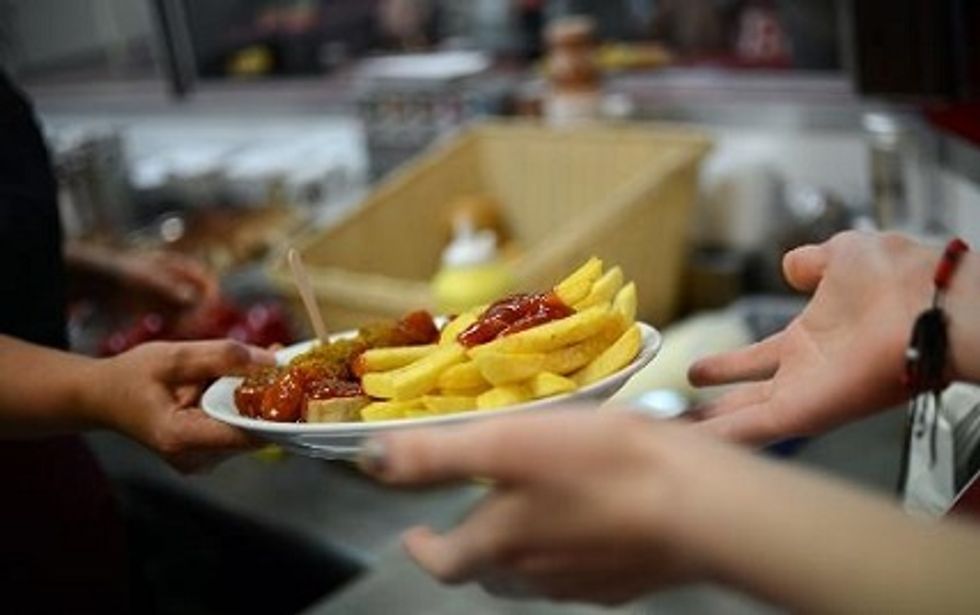 Washington (AFP) – U.S. regulators on Thursday took steps to ban trans fat from processed foods like microwave popcorn and frozen pizzas, saying the artery-clogging oils are not safe for humans to eat.
"Partially hydrogenated oils (PHOs), the primary dietary source of artificial trans fat in processed foods, are not 'generally recognized as safe' for use in food," the Food and Drug Administration said in a statement.
The FDA said its finding was based on "available scientific evidence and the findings of expert scientific panels."
The agency opened a 60-day comment period before the move can become final and is accepting input on how long it would take food manufacturers to "formulate the products that currently contain artificial trans fat."
If the decision is made final, PHOs would be considered food additives and could not be used in food unless regulators authorized it.
The FDA said its decision would not affect trans fat that occurs naturally in some meat and dairy products, but rather to PHOs that are added to processed foods.
"Food manufacturers have voluntarily decreased trans fat levels in many foods in recent years, but a substantial number of products still contain partially hydrogenated oils, which are the major source of trans fat in processed food," said Michael Taylor, the FDA's deputy commissioner for foods and veterinary medicine.
Food manufacturers cut back their use of trans fat after a public health campaign to warn of the dangers built steam in the past decade.
In recent years, many food manufacturers and retailers have voluntarily decreased trans fat levels in many foods and products they sell.
Still, trans fats are commonly found in coffee creamers, desserts, microwave popcorn products, frozen pizzas and margarine.
The FDA move was hailed by consumer groups as a major step toward eliminating a type of fat that is blamed for heart disease.
"Artificial trans fat is a uniquely powerful promoter of heart disease, and today's announcement will hasten its eventual disappearance from the food supply," said Center for Science in the Public Interest executive director Michael Jacobson.
"Not only is artificial trans fat not safe, it's not remotely necessary. Many companies, large and small, have switched to healthier oils over the past decade."
AFP Photo/ Johannes Eisele