U.S. Removes Cuba From Terror Blacklist
@AFP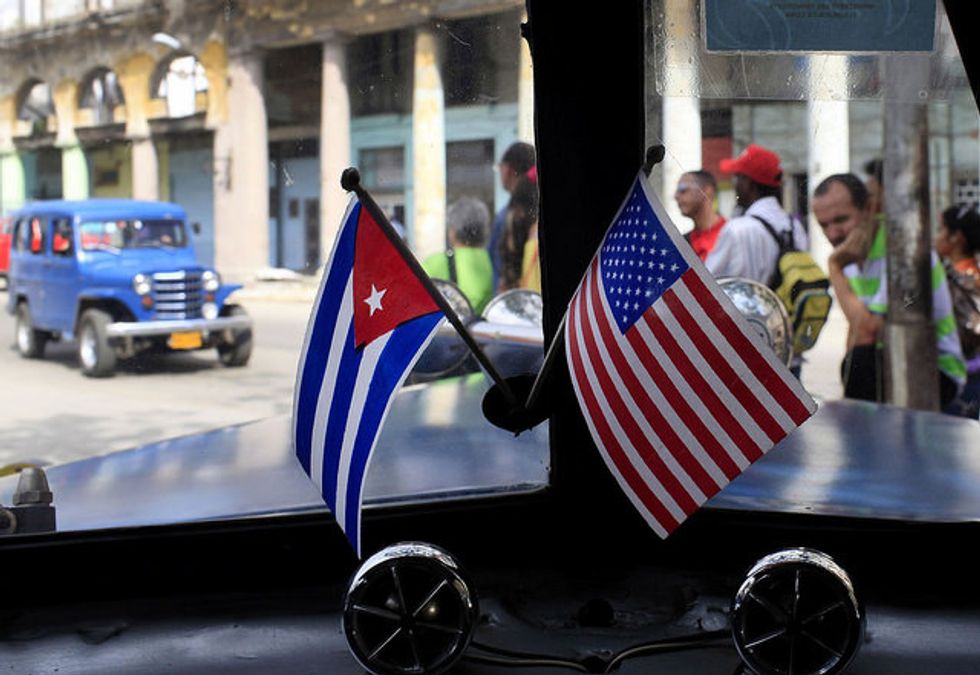 Washington (AFP) – The United States removed Cuba from its blacklist as a state sponsor of terrorism Friday, in a landmark move aimed at paving the way towards normalizing ties frozen for half a century.
President Barack Obama had notified Congress earlier this year that he intended to remove Havana from the list, giving lawmakers 45 days to object, which elapsed Friday.
Now Secretary of State John Kerry "has made the final decision to rescind Cuba's designation as a state sponsor of terrorism, effective today, May 29, 2015," the State Department said in a statement.
"The rescission of Cuba's designation as a state sponsor of terrorism reflects our assessment that Cuba meets the statutory criteria for rescission," the statement said.
"While the United States has significant concerns and disagreements with a wide range of Cuba's policies and actions, these fall outside the criteria relevant to the rescission of a state sponsor of terrorism designation."
The decision means that Cuba will now have better access to U.S. banking facilities and American aid, as well as removing an international stigma which it has long contended was groundless and unfair.
In a ground-breaking move, Obama and Cuban President Raul Castro agreed in December to restore relations frozen for five decades.
So far teams from the two countries have met four times seeking to work out the terms for re-opening their embassies, which would be the first step towards normalizing ties.
Officials say the talks have made progress, but nothing concrete was announced at the last round, held in Washington a week ago.
The communist authorities in Havana have been particularly angered by US democracy programs and have so far not met demands that American diplomats be allowed to meet freely with dissidents.
The island is still subject to a U.S. trade embargo put in place in 1962, which Obama has called on Congress to lift.
Havana has also found a bank willing to do business with it on American soil, removing another key hurdle.
Friday's decision means only Iran, Sudan and Syria remain on the State Department's blacklist of state sponsors of terrorism.
Photo: Day Donaldson via Flickr