U.S. Repatriates Once Resistant Guantanamo Detainee To Algeria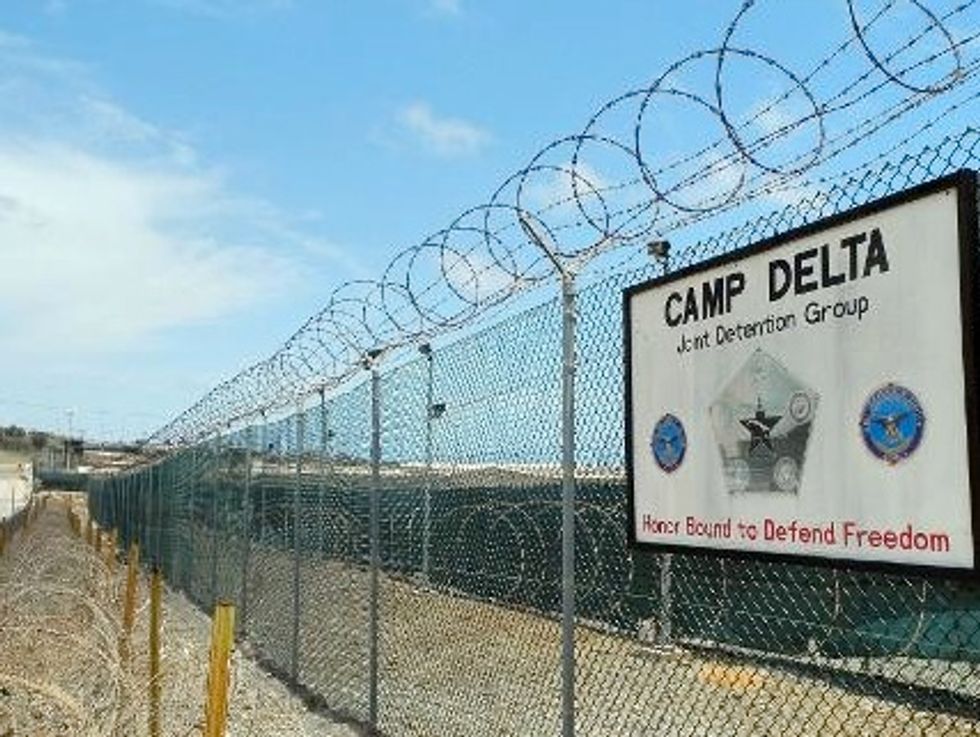 By Carol Rosenberg, The Miami Herald
The United States sent home to Algeria on Thursday a long-held Guantanamo captive who was cleared for return years ago but for a time sought resettlement elsewhere rather than repatriation to his civil-war-stricken homeland.
Ahmed Belbacha, 44, became the first prisoner released from the Pentagon detention center this year. The U.S. never charged him with a crime during 12 years in custody, but an Algerian court convicted him of terror-related charges in 2009 and issued a 20-year sentence while he as at Guantanamo.
Still, he returned voluntarily to see his elderly parents, said his attorney, Alka Pradhan of the Washington, D.C., branch of a London-based legal defense organization, Reprieve.
"He wants to go home and spend time with his parents," said Pradhan.
"What happens once he returns will depend on the Algerian government and any agreements between them and the United States," she added. "But our hope is that he will be now finally be allowed to freely return to his family."
The transfer, conducted overnight, reduced the prisoner population to 154, according to a Pentagon statement, which cast it as another incremental step toward President Barack Obama's ambition of closing the U.S. Navy base prison in southeast Cuba.
The military disclosed the transfer hours before Marine Gen. John F. Kelly was due to testify at the Senate Armed Services Committee on his budget request for the U.S. Southern Command. Kelly has oversight of the prison from Southcom, the Pentagon's outpost in Doral.
A Department of Defense statement said Congress was notified of the plan to send Belbacha home.

As Belbacha's attorneys tell it, he fled to France in 1999. It was a time when Islamic extremists were trying to topple the secular government and he was facing a recall to military service and working for Sonatrach, the government oil company.
He spent two years in the United Kingdom, worked at a hotel while seeking asylum, then took time out to study in Pakistan in June 2001. At the time of the Sept. 11, 2001 attacks he was at an Algerian guesthouse in Afghanistan and, as Pradhan tells it, "he was sold for bounty while he was trying to travel back to Islamabad" in Pakistan.
His 2006 Guantanamo profile, provided to McClatchy Newspapers by the anti-secrecy WikiLeaks organization, concluded he trained with al-Qaida in Afghanistan and joined with the Armed Islamic Group, called GIA, whose violence he supposedly fled in his native Algeria.
Belbacha took part in the prison's widespread hunger strike last year and was among those whom the Justice Department said were tube fed by Navy medics.
He had been approved for return, with security arrangements, since 2007, before Obama took office, according to his lawyers.
In November, he wrote his lawyers that he was ready to go home. He had received letters from family members describing an improved situation in the once civil-war-wracked north African nation. Also, the United States sent home some other Algerians who resisted repatriation from Guantanamo to brief investigations and then release for possible trial.
"I feel completely at ease and tranquil, thank God," he wrote, according to the lawyer. "I think about returning the day before yesterday. I think about going back in the shortest time possible."
The Pentagon's point man on closing the prison camps, Paul Lewis, issued a statement calling the transfer "another step forward in our effort to reduce the population and close the detention facility responsibly." He credited the work of the office of his counterpart at the State Department.
Amnesty International, one of the prison's most long-running and most vocal critics, urged the Obama administration to pick up the pace of detainee releases.
"President Obama is running out of time on Guantanamo and his legacy is at stake," said Zeke Johnson, director of the U.S. branch's Security & Human Rights Program. "Each detainee should either be fairly tried in civilian court, or be released to a country that will respect his human rights."
The transfer left two Algerians at the detention center in Cuba, both designated by the Obama administration in 2009 for possible war crimes trial at the same time as a task force once again cleared Belbacha for release.
AFP Photo/Chantal Valery