U.S. School Shooter 'Invited Victims To Lunch'
@AFP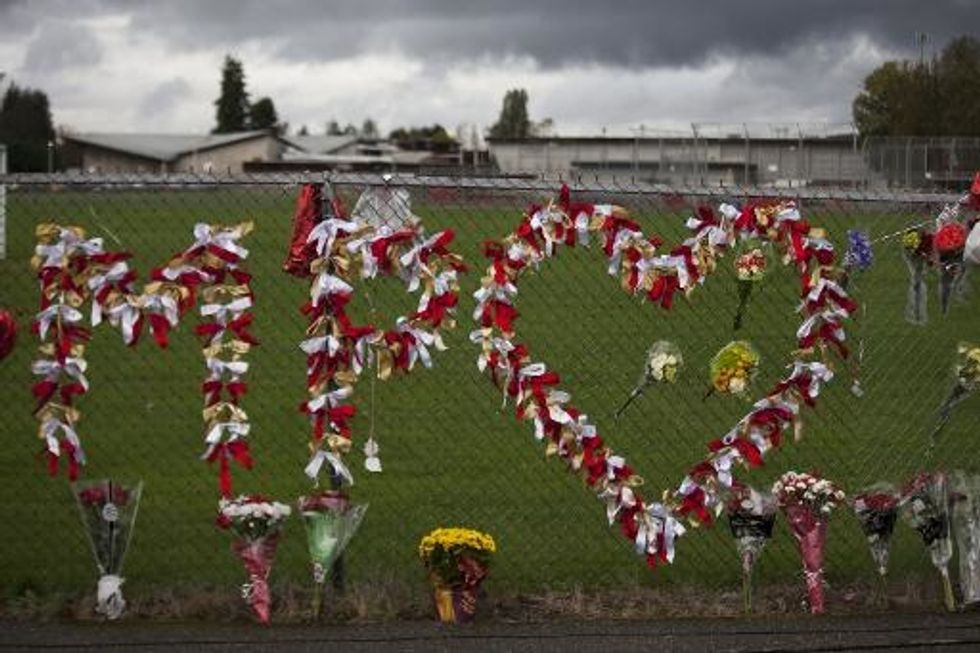 Los Angeles — The alleged shooter whose gun rampage in a U.S. school left three people dead invited five friends to lunch before opening fire on them, police said Monday.
The gunman, widely identified as Jaylen Fryberg, killed one person and injured four others in the cafeteria shooting last Friday before taking his own life. One of those injured died Sunday in hospital.
"The only pre-planning of the event that detectives are able to confirm is that the shooter had arranged for a meeting of friends during lunch in the cafeteria," said a police statement.
"A witness confirms that the five victims were seated at the table when the shooter opened fire, striking the victims before turning the gun on himself," it added. Fryberg used text messages to invite his victims, media reports said.
Police are attempting to ascertain a motive the shootings at the Marysville-Pilchuck High School in Marysville, north of Seattle. Local media said Fryberg played on the school football team and had been named a homecoming prince just a week ago.
A teacher, Megan Silberberger, intercepted Fryberg, who shot himself in the neck during a brief tussle according to media reports. The bullet killed Fryberg but it was unclear if it was intentional.
Fryberg, a Native American, had left a series of tortured posts on Twitter, suggesting a teenager used to handling guns, and hinting that a failed romance may have led to the shooting.
Previous mass shootings, like that which killed 20 children and six adults at an elementary school in Newtown, Connecticut in December 2012, have triggered intense debate about America's lax gun laws.
Providence hospital held a moment of silence Monday at 10:39 am, the time of the shooting.
AFP Photo/David Ryder
Want more national news? Sign up for our daily email newsletter.