U.S. Scrambles To Save Imperiled Middle East Peace Talks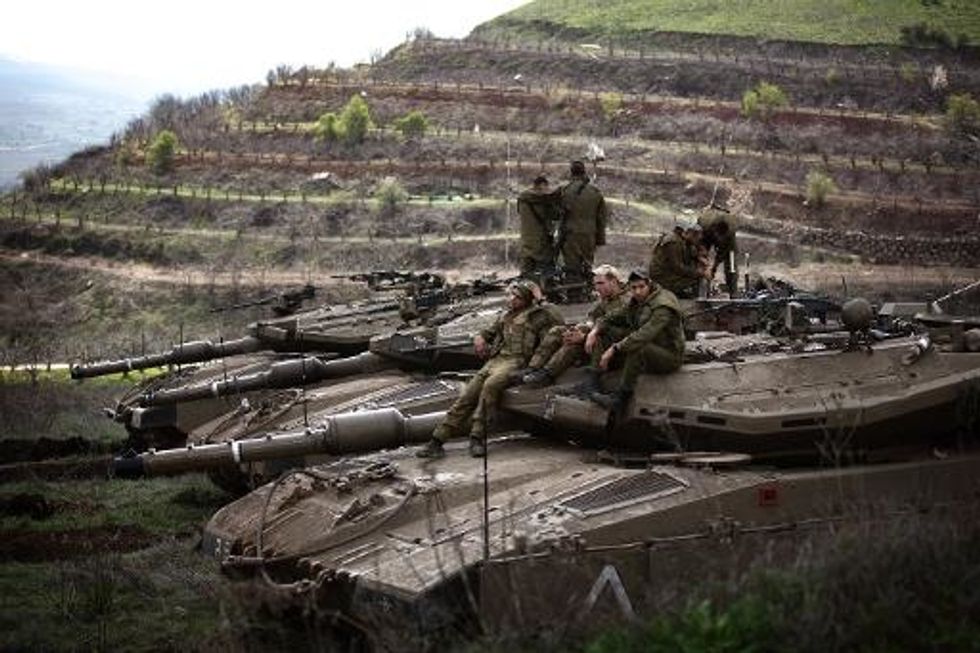 By Joel Greenberg, McClatchy Foreign Staff
JERUSALEM — U.S. officials on Wednesday clung to the idea of revived Middle East peace talks even after tit-for-tat provocations by the Palestinians and Israelis in recent days signaled that Secretary of State John Kerry's signature diplomatic effort was in danger of collapse.
Palestinian officials on Wednesday formally applied to join 15 international treaties and conventions, pressing ahead with a surprise move that was explained as retaliation for Israel's failure to carry out an agreed-upon release of Palestinian prisoners by March 29. Israel has said it wants the Palestinians to agree first to extending talks beyond an April 29 deadline.
Joining the treaties, including the Fourth Geneva Convention on protection of civilians in wartime, would give the Palestinians additional diplomatic leverage to challenge Israel's occupation and settlement of territory as they strive for a state, and it runs counter to U.S. insistence that the step should come only after a deal has been reached with Israel.
Scrambling to salvage Kerry's efforts, officials at the White House and State Department said the "unhelpful, unilateral actions" of both parties wouldn't dissuade the United States from its role as interlocutor. They reiterated that reaching a two-state solution in the Palestinian-Israeli conflict was in the interest of U.S. national security, but there was no word on when or whether another round of talks would take place after this latest escalation.
The Obama administration appeared to have been caught off guard by the developments, which prompted Kerry to cancel a visit to the region.
At the State Department, spokeswoman Marie Harf said Kerry had "worked as hard as is humanly possible" toward serious talks and suggested that it was cynical to paint the effort as doomed. Just restarting talks was a milestone, she said, arguing that concessions from both parties could ease this "tough moment" and build on eight months of intense bargaining. Kerry spoke by phone Wednesday to Israeli Prime Minister Benjamin Netanyahu and Palestinian Authority President Mahmoud Abbas, though few details of those conversations were released.
"We've seen unhelpful actions on both sides, but I would also reiterate that both sides have made courageous decisions throughout this process and we believe there's still room and time for the two parties to keep doing so," Harf said.
Palestinian plans to join international agencies after the United Nations voted in 2012 to grant Palestine the status of a non-member observer state have been sharply opposed by Washington and Israel, who say they undermine a negotiated solution of the Palestinian-Israeli conflict.
But Palestinian officials said they took the latest step after Israel failed to carry out the prisoner release, which would be the fourth time prisoners have been freed since the negotiations started in July.
Some Middle East analysts described the Palestinian move as muscle-flexing by Abbas under heavy domestic pressure, and predicted that maneuvering will continue ahead of the deadline for extending the talks.
Announcing that he had canceled his travel to Israel and the West Bank, Kerry also kept to the idea that the setback was only temporary. He said with both sides were continuing and that it was "completely premature" to write off the negotiations.
Israeli news outlets reported that an emergency meeting to save the talks was in progress Wednesday between U.S. envoy Martin Indyk and negotiators from both sides. The State Department would say only that Indyk and his team remained on the ground and that details of private meetings wouldn't be divulged.
The Palestinian letters of application were submitted to Robert Serry, the United Nations Special Coordinator for the Middle East Peace Process, and to representatives of Switzerland and the Netherlands, according to Saskia Ramming, spokeswoman for Serry. She said the letters would be referred to the appropriate bodies, where they would be reviewed.
Aside from the Geneva Conventions, the Palestinians are also asking to join the Hague Convention on the laws of war, and conventions against torture, racial discrimination, genocide and apartheid, among others, according to a list made public by Palestinian officials.
Netanyahu was pointedly silent about the Palestinian move, and his spokesman said only that "there are ongoing discussions" about ways to continue the negotiations.
Before the Palestinian announcement, Kerry was said to be hammering out a deal to extend the talks that would include the release of Jonathan Pollard, a U.S. Navy intelligence analyst sentenced to life imprisonment in 1987 for spying for Israel, in exchange for the release of hundreds of Palestinian prisoners and curbs on Israeli settlement building in the West Bank.
Abbas said Tuesday that the move to join international agencies was not meant to put Palestine on a collision course with the Obama administration. "We do not want to use this right against anybody or confront anybody," he said. "But we were left with no option. This is our right."
Nader Said, who heads AWRAD, a Ramallah-based polling and research organization, said that Abbas had been under public pressure to resist further concessions in the negotiations with Israel and stood to gain from the perception that he had stood up to Israel and the U.S.
"Now he has shown that he is steadfast, and it will retrieve his popularity, at least in the short run," Said said. "People will see him as a strong leader who said no."
Yossi Alpher, an Israeli strategic analyst, said that Abbas' move was intended "to up the ante and squeeze as many concessions as possible in return for his agreement to extend the negotiations."
The talks remain "in play as long as Kerry is making the effort," Alpher added. "I don't see him throwing in the towel. I don't think it's over yet."
Menahem Kahana AFP