U.S. Sending Aircraft, More Troops To Aid Search For Kony In Africa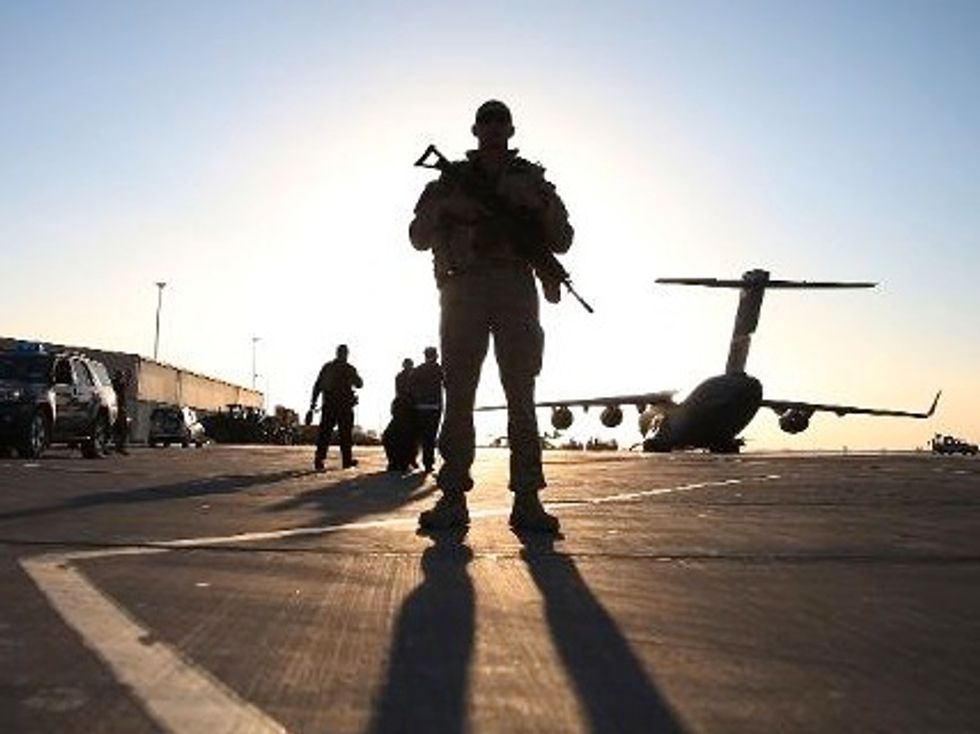 By David S. Cloud, Tribune Washington Bureau
WASHINGTON — The Pentagon said Monday that it is stepping up the search for fugitive rebel leader Joseph Kony in Central Africa, deploying 150 Air Force special operations troops and four tilt-rotor transport planes to Uganda to help with the manhunt.
The aircraft — V-22 Ospreys that can land and take off like helicopters — will be used to move African troops and their U.S. advisers faster and farther across the vast distances in the countries where Kony's Lord's Resistance Army operates. Each Osprey can carry 20 soldiers.
"We hope that this will allow them to land in his backyard with no notice," said Lt. Col. Robert A. Firman, a Pentagon spokesman.
Along with the V-22s, which will be based in Uganda, the U.S. is sending three aerial tankers, which can refuel the Ospreys in flight to extend their range, he said.
There are already about 150 U.S. special operations troops deployed to help Ugandan troops, who are leading the search for Kony. The governments of South Sudan, Central African Republic and Democratic Republic of Congo also have contributed troops.
The planes will be arriving this week and will fly from an air base in northern Uganda, Firman said, adding that the deployment was possible because of the shrinking U.S. troop presence in Afghanistan.
The U.S. adviser team had been forced to rely on helicopters and a small number of planes supplied by African countries involved in the search and by contractors, Firman said.
Rear Adm. John Kirby, the Pentagon press secretary, said the Ospreys, which are based at a U.S. facility in Djibouti, would rotate in and out of Uganda rather than stay there permanently.
"They probably won't be on the ground for very long but they'll be back," he said at a news conference Monday.
Kony, a Ugandan rebel leader, was indicted in 2005 by the International Criminal Court on war crimes charges. He is accused of abducting thousands of children in Uganda, Sudan and other African nations, turning them into sex slaves and child soldiers.
Although Kony has evaded capture for two decades, U.S. officials say the latest manhunt — launched two years ago — has damaged his Lord's Resistance Army, reducing the number of attacks it conducts and capturing or killing several of its leaders.
The group has been ousted from Uganda and is believed to have scattered into parts of Congo and Central African Republic. But its estimated 200 fighters move constantly and hide in the dense jungles, using the region's porous borders to elude capture.
The Obama administration first sent U.S. troops to aid the search in 2011. The Americans are barred from fighting the rebel group themselves except in self-defense and are under orders not to join patrols where there is the possibility of a firefight, Firman said.
Sen. James M. Inhofe, R-Okla., the top Republican on the Armed Services Committee, praised the White House move.
"Joseph Kony's reign of terror has gone on far too long, and we cannot go on another year without bringing him and the LRA to justice," Inhofe said.
AFP Photo/ Mark Wilson