U.S. Shares Steady In Early Trade
@AFP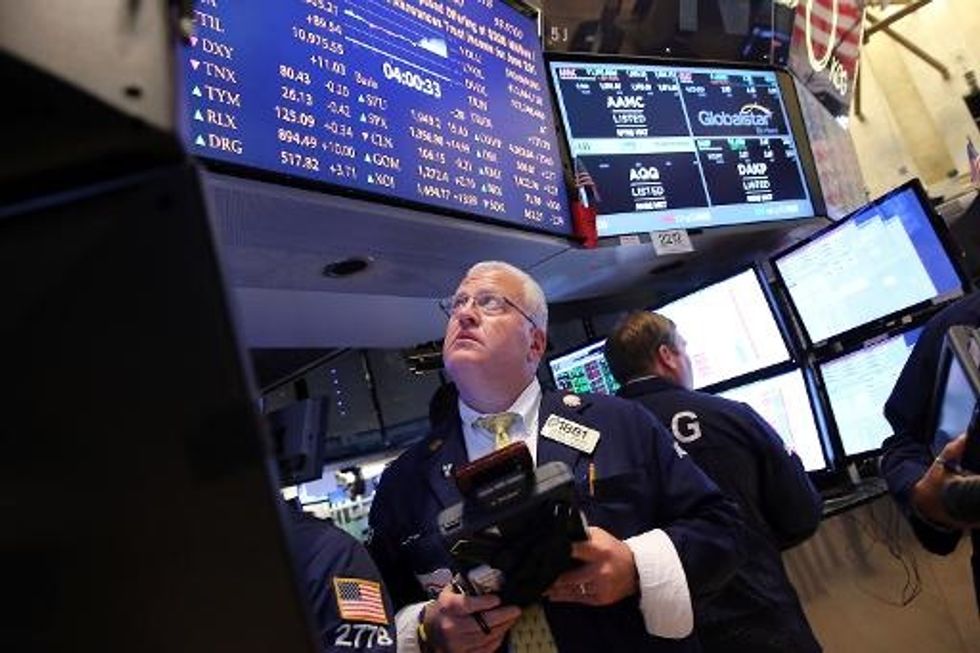 New York (AFP) — U.S. shares traded fairly flat early Tuesday, appearing to continue taking a breather that started last Friday after a solid one-month run.
But biotech shares got a boost from Vertex Pharmaceuticals (+40.6 percent) after it reported promising results in tests of two drugs for treating cystic fibrosis.
Thirty minutes into trade, the Dow Jones Industrial Average was down 13.52 points (0.08 percent) to 16,923.74.
The broad-based S&P 500 slipped 1.32 (0.07 percent) to 1,961.29, while the tech-rich Nasdaq Composite gained 5.47 (0.13 percent) to 4,374.14.
"By and large, markets look to be consolidating some of their recent gains as the end of the second quarter approaches," said Patrick O'Hare of Briefing.com.
Facebook led the major companies with a 1.6 percent gain, while Philip Morris slipped 1.6 percent.
On the Dow, UnitedHealth was the biggest gainer, up 0.5 percent.
Blackberry eased 2.2 percent after three days of gains that came on an improvement in the struggling smartphone maker's finances.
Bond prices rose. The yield on the 10-year U.S/ Treasury fell to 2.60 percent from 2.62 percent, while the 30-year dropped to 3.42 percent from 3.45 percent. Bond prices and yields move inversely.
AFP Photo / Spencer Platt
Interested in news about the economy? Sign up for our daily email newsletter!