U.S. Stocks Boosted By Microsoft, Amazon
@AFP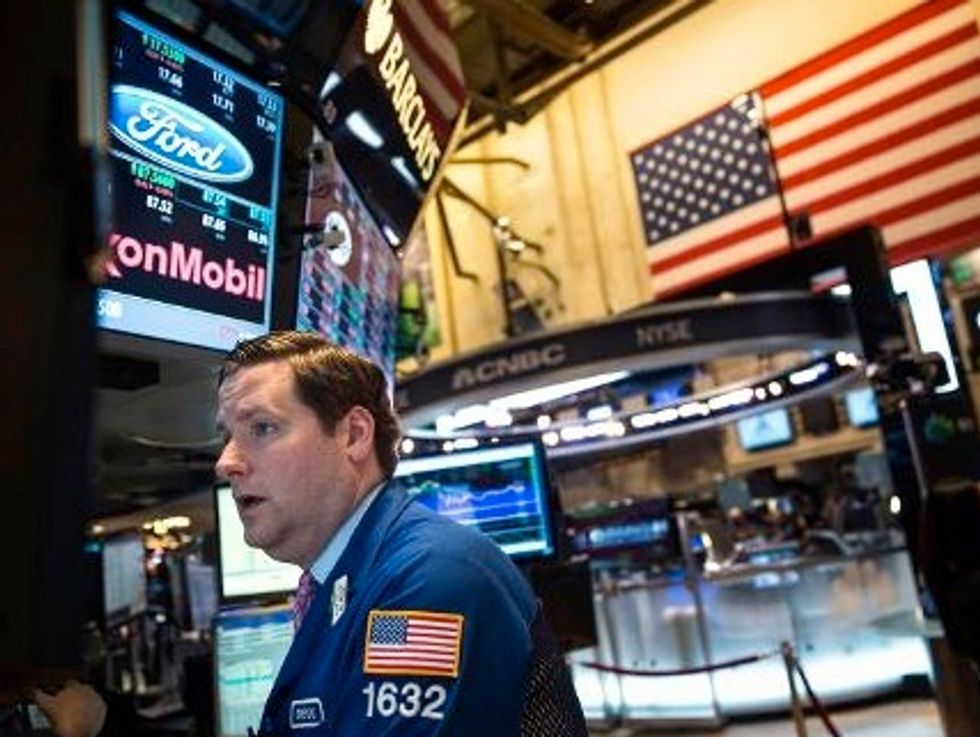 New York City (AFP) – U.S. stocks Friday opened higher as better-than-expected earnings reports from technology giants Microsoft and Amazon kept all three key indices in positive territory.
Five minutes into trade, the Dow Jones Industrial Average rose 28.57 (0.18 percent) to 15,537.78.
The broad-based S&P 500 increased 4.39 (0.25 percent) to 1,756.46, while the tech-rich Nasdaq Composite Index jumped 25.27 (0.64 percent) to 3,954.23.
Both Amazon and Microsoft were up more than 6 percent on results released after the market closed Thursday.
Trade was also supported by quarterly reports from Procter & Gamble and UPS that either met or exceeded expectations.
AFP Photo/Andrew Burton