U.S. Stocks Drop Ahead Of Fed Policy Decision
@AFP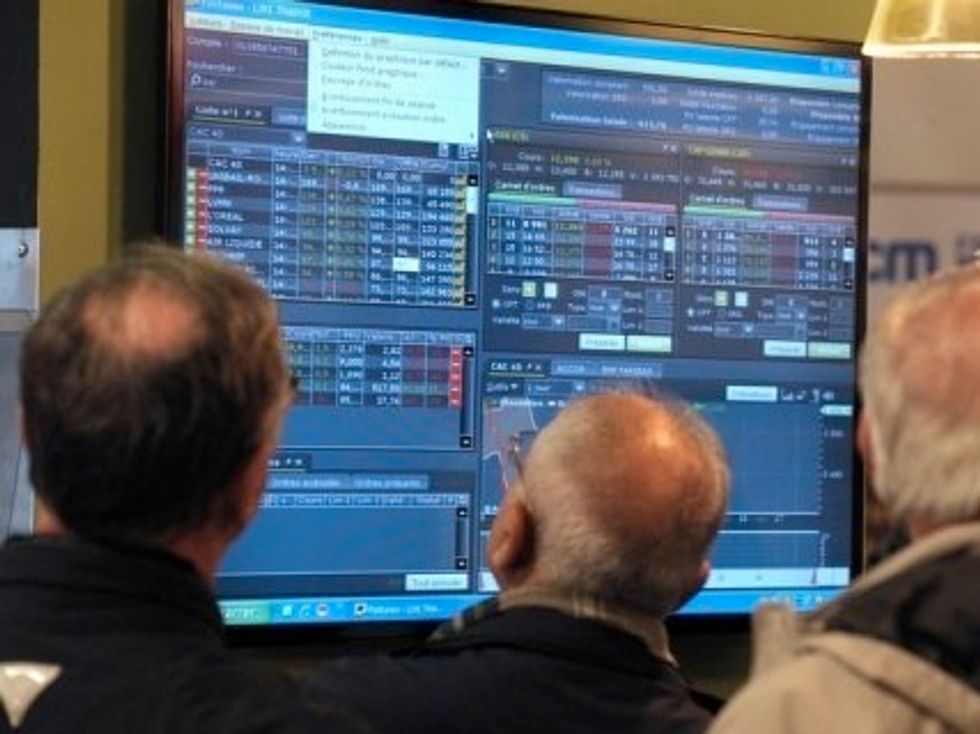 New York (AFP) – U.S. stocks Wednesday moved lower in early trade ahead of a widely watched policy decision by the U.S. Federal Reserve on continuing to trim stimulus.
An hour into trade, the Dow Jones Industrial Average slumped 137.75 points (0.86 percent) to 15,790.81.
The broad-based S&P 500 fell 13.48 (0.75 percent) to 1,779.02, while the tech-rich Nasdaq Composite Index declined 31.90 (0.78 percent) to 4,066.06.
The losses came ahead of the conclusion of the Fed's Federal Open Market Committee meeting that is overwhelmingly expected to trim another $10 billion from the Fed's bond-buying program.
The post-meeting FOMC statement is expected around 2:00 pm.
The Fed in December announced plans to begin scaling back the program. Most analysts believe the Fed will stay the course in spite of recent turbulence in global markets prompted in part by the unwinding of the Fed program.
The equities sell-off followed a mixed batch of corporate earnings.
Dow component Boeing sank 4.7 percent after its 2014 forecast of $7.00-$7.20 per share lagged estimates of $7.57.
Another Dow component, AT&T, fell 4.0 percent amid concerns that the company's outlook for cash flow had been cut. Morgan Stanley rated the company's lofty payouts to shareholders a "wide concern."
Yahoo tumbled 6.6 percent on concerns about sinking revenue. Investors were troubled by a six percent drop during the fourth quarter in display ad revenue that has long been at the core of Yahoo's income.
Dow Chemical shot up 4.4 percent after earnings of 65 cents per share bested the 43-cent analyst forecast. The company announced a 15 percent dividend increase and an expansion to its share buyback program from $1.5 billion to $4.5 billion.
Bond prices rose. The yield on the 10-year U.S. Treasury fell to 2.72 percent from 2.75 percent Tuesday, while the 30-year declined to 3.66 percent from 3.67 percent. Bond prices and yields move inversely.
AFP Photo/Eric Piermont