U.S. Stocks Head Higher, Brushing Off Ukraine Tensions
@AFP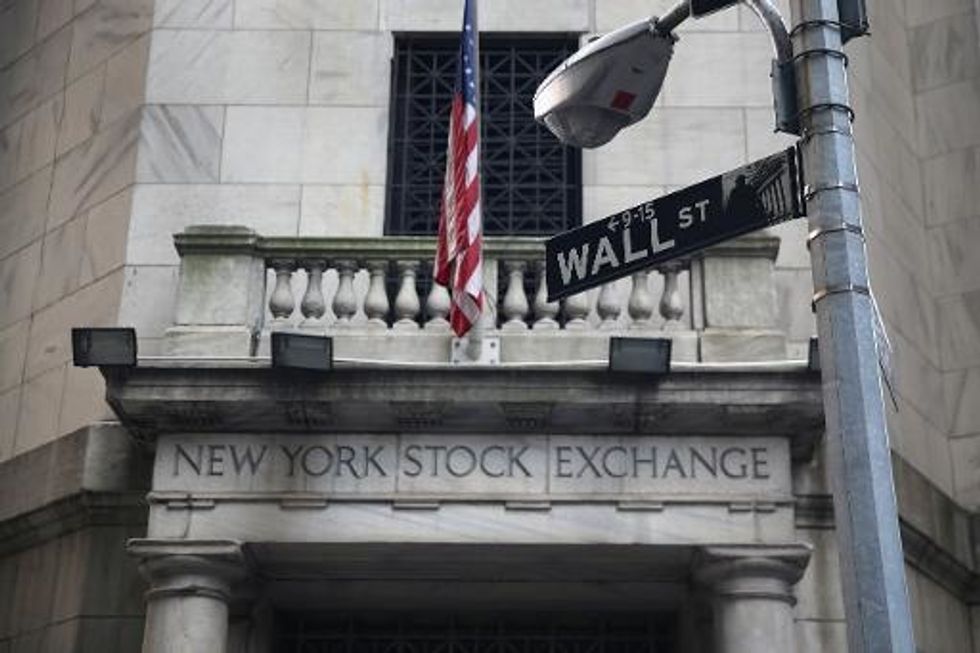 New York (AFP) — U.S. stocks traded flat early in Friday's session, holding on to recent gains despite an escalation in Ukraine tensions and a disappointing report on consumer spending in July.
Action remained light at the start of the holiday-lengthened final weekend of the summer.
About 30 minutes into trade, the Dow Jones Industrial Average was down 16.91 points (0.10 percent) to 17,062.66.
The broad-market S&P 500 added 0.49 (0.02 percent) at 1,997.23, while the tech-rich Nasdaq Composite gained 3.68 (0.08 percent) to 4,561.38.
A slight but still surprise fall in consumer spending in July did not dent sentiment, coming after a strong June gain.
The fresh data on consumer spending showed no inflationary pressure; the personal consumption expenditures price index, the Federal Reserve's preferred inflation measure, was up 1.6 percent year-on-year.
Leading stocks were mostly little-changed. Intel led gainers on the Dow, up 0.4 percent, while United Technologies led the losers, down 0.7 percent.
Amid top tech stocks, Oracle and Microsoft both gained 0.5 percent.
Communications and networking electronics maker Avago Technologies surged 8.8 percent, boosted by a third-quarter revenue and earnings report that handily surpassed forecasts, and an upbeat outlook for the current quarter.
Cloud computing software firm Veeve Systems beat analysts expectations in its second-quarter earnings, sending its shares up 15.7 percent.
Splunk, another company supplying cloud services to business, jumped 14.9 percent as it surpassed second-quarter revenue forecasts, despite a wider overall loss from a year ago.
Bond prices were flat. The yield on the 10-year U.S. Treasury held at 2.34 percent, and the 30-year at 3.08 percent. Bond prices and yields move inversely.
AFP Photo/John Moore
Interested in economic news? Sign up for our daily email newsletter!