U.S. Stocks Lower After Disappointing Jobs Report
@AFP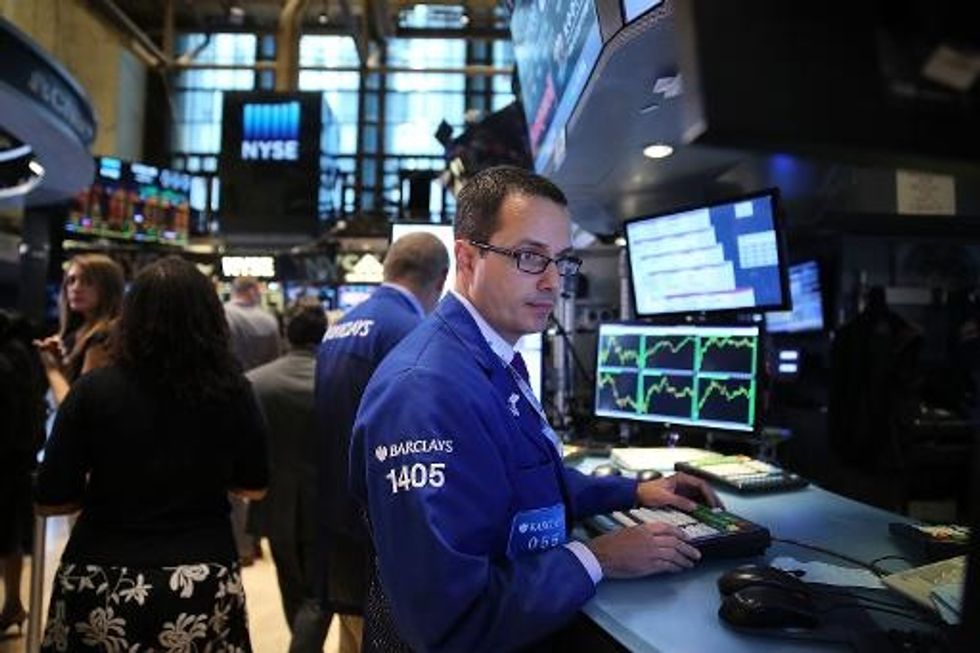 New York (AFP) — Wall Street stocks Friday moved lower in early trade after the Labor Department reported the U.S. economy added just 142,000 jobs in August.
About 50 minutes into trade, the Dow Jones Industrial Average dropped 35.69 points (0.21 percent) to 17,033.89.
The broad-based S&P 500 shed 4.30 (0.22 percent) to 1,993.35, while the tech-rich Nasdaq Composite Index lost 10.71 (0.23 percent) at 4,551.58.
Analysts had expected the U.S. economy to add well more than 200,000 new jobs in August, to maintain a six-month streak over that benchmark. This would have demonstrated consistent strength in the US economy.
However, the weak jobs report "may be keeping concerns about a sooner-than-expected beginning of rate hikes by the Federal Reserve at bay," said a market note from Charles Schwab.
Dow component Merck rose 1.1 percent after the U.S. Food and Drug Administration approved its pembrolizumab drug to treat metastatic melanoma.
Apparel retailer Gap dropped 4.1 percent as August comparable store sales fell two percent from last year.
Apparel maker and retailer Michael Kors Limited fell 4.1 percent to $76.67 as it announced the sale of a 5.7 percent stake held by Sportswear Holdings Limited. The offering will price at $76.75 per share.
Supermarket chain Kroger rose 0.4 percent on news that it will hire 20,000 employees as it pursues growth.
Bond prices rose. The yield on the 10-year US Treasury dipped to 2.43 percent from 2.45 percent Thursday, while the 30-year fell to 3.20 percent from 3.21 percent. Bond prices and yields move inversely.
AFP Photo/Spencer Platt
Interested in economic news? Sign up for our daily email newsletter!