U.S. Stocks Pare Losses In Early Trade
@AFP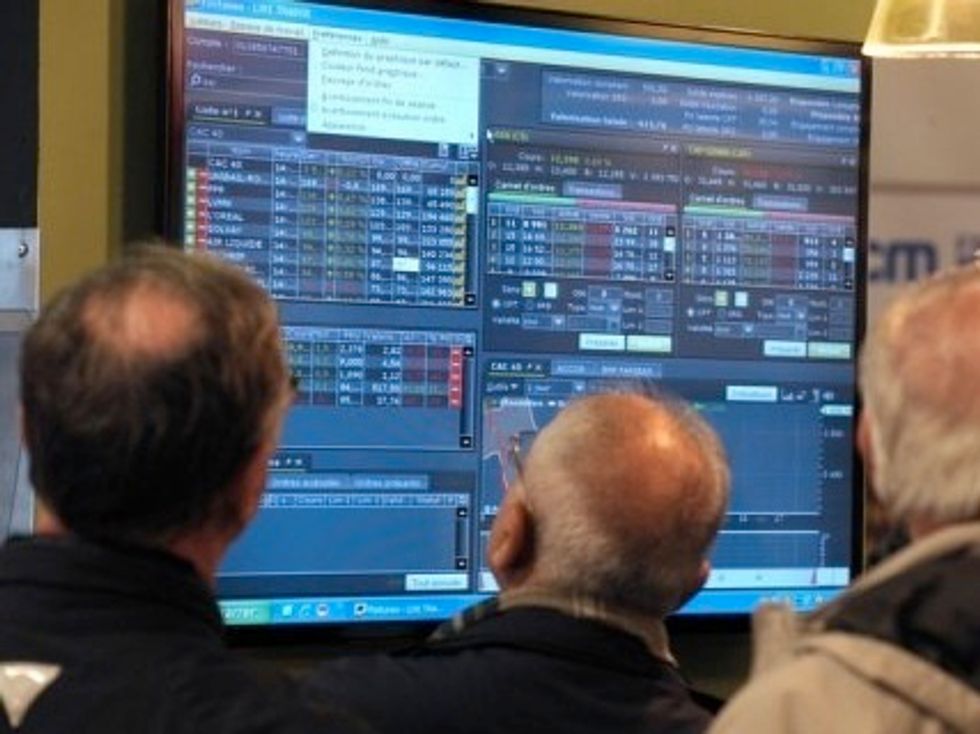 New York (AFP) — U.S. stocks were flat in early trade on Thursday, paring back hefty opening losses after a batch of mixed economic data.
After 45 minutes of trade, the Dow Jones Industrial Average was down 63.77 points (0.39 percent) at 16,205.22.
The S&P 500, a broad measure of the markets, shed 9.34 (0.50 percent) at 1,843.22, while the tech-rich Nasdaq Composite Index tumbled 34.48 (0.83 percent) to 4,139.10.
"Stocks are searching for direction as investors weigh economic data and the situation in Ukraine," Wells Fargo Advisors said in a market note.
First-time claims for U.S. unemployment benefits fell last week, by 10,000 to 311,000, the Labor Department said, adding to signs of a firming jobs market.
The Commerce Department revised upward its estimate of U.S. economic growth in the fourth quarter to an annual rate of 2.6 percent, matching analyst expectations.
And pending home sales fell for the eighth straight month in February, by a steeper than expected 0.8 percent, to the lowest level since October 2011, according to the National Association of Realtors.
Citigroup plunged 4.4 percent in the wake of the Federal Reserve's rejection of its share buyback and dividend increase plans due to weakness in its results in stress tests.
Facebook dropped 2.0 percent after losing 6.9 percent on Wednesday, as investors question its $2 billion deal to buy virtual reality company Oculus.
Candy Crush maker King Digital sank for a second day after its IPO, losing 2.7 percent to $18.48, compared to the IPO price of $22.50.
Yahoo added 0.7 percent. Yahoo Japan said it would buy almost all of domestic telecom company eAccess from its parent Softbank Corp. in a deal valued at around $3.2 billion.
Twitter leaped 3.3 percent. The company on Wednesday added Facebook-style photo tagging and bumped up the number of images that iPhone users can share in a single post.
Bond prices were mixed. The yield on the 10-year Treasury was unchanged from Wednesday at 2.70 percent, while the 30-year yield fell to 3.53 percent from 3.55 percent. Bond prices and yields move inversely.
©afp.com / Eric Piermont