U.S. Stocks Rise Amid Signs Of Easing Ukraine Tensions
@AFP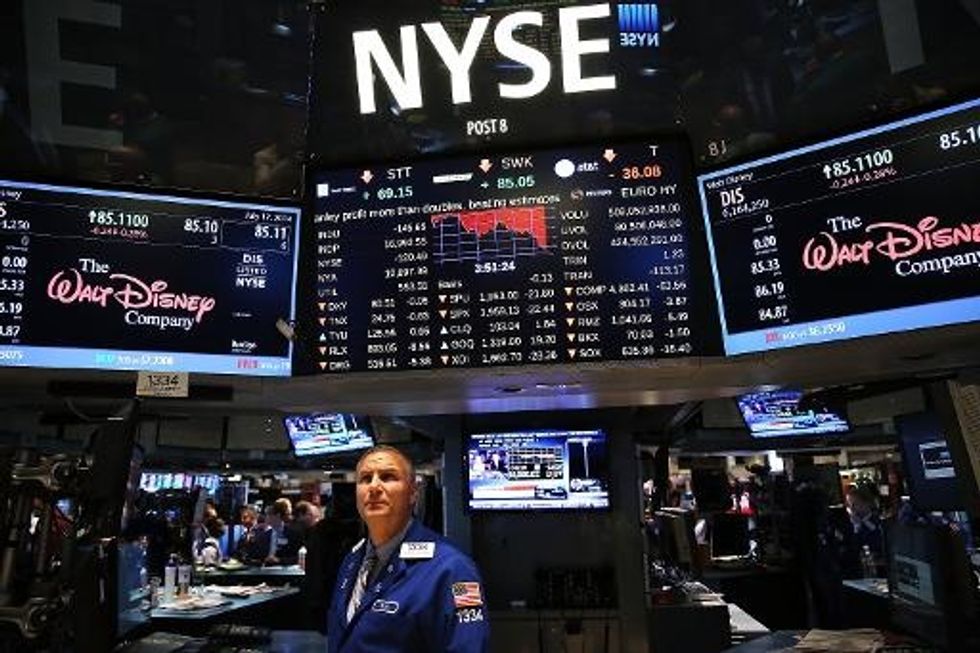 New York (AFP) — U.S. stocks Monday followed European and Asian equity markets higher amid perceptions of easing geopolitical tensions in Ukraine.
Five minutes into trade, the Dow Jones Industrial Average gained 35.16 points (0.21 percent) to 16,589.09.
The broad-based S&P 500 advanced 6.45 (0.33 percent) to 1,938.04, while the tech-rich Nasdaq Composite Index added 17.22 (0.39 percent) at 4,388.12.
"The major averages are poised to advance as tension in Eastern Europe eases," said a note from Wells Fargo Advisors that cited the completion of Russian military exercises near the Ukrainian border.
Ukrainian forces have been forging on with an operation to wrest back control of the main pro-Russia rebel-held cities in the east, cutting them off from the Russian border.
A string of solid advances in recent weeks has put Kiev on the front foot, with the military's top brass pledging to stamp out the pro-Russia insurgency — which they say is instigated and armed by Moscow — in the near future.
Oil prices slipped back, while equity markets in Tokyo, London, Paris, and Frankfurt all rose.
AFP Photo/Spencer Platt
Interested in economic news? Sign up for our daily email newsletter!