U.S. Stocks Rise; S&P 500 In Record Territory
@AFP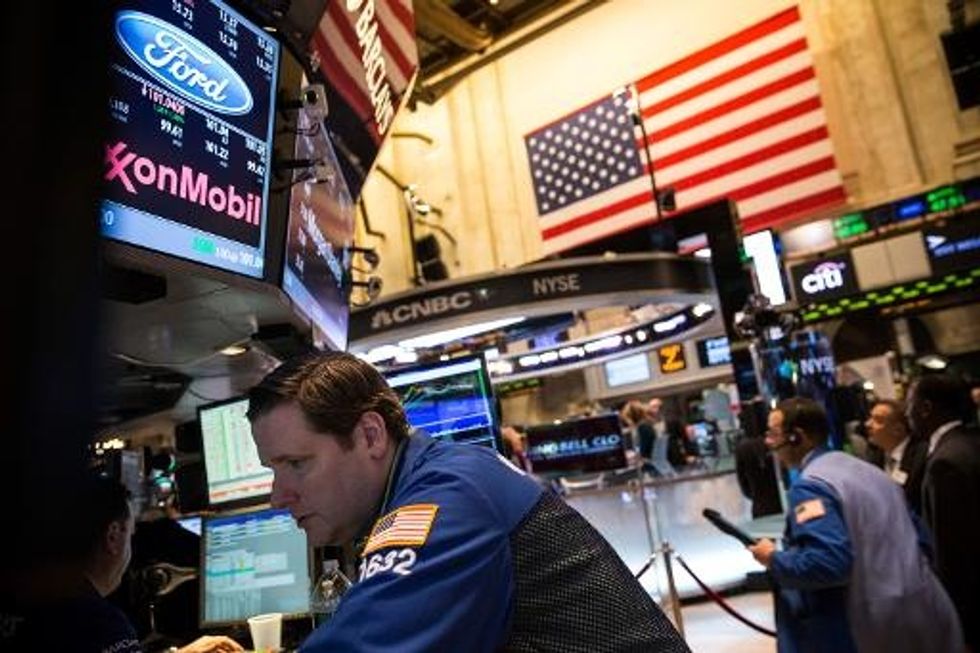 New York (AFP) – The S&P 500 was in record territory in early trade Monday, as US stocks rose ahead of a busy week of economic data and retail sector earnings reports.
About 30 minutes into trade, the S&P 500 bolted 14.25 (0.78 percent) higher to 1,850.50, past the all-time closing high of 1,848.36 his in January.
The Dow Jones Industrial Average advanced 129.42 (0.80 percent) to 16,232.72, while the tech-rich Nasdaq Composite Index jumped 31.02 (0.73 percent) to 4,294.43.
Monday's calendar was quiet, but the next few days will see several major data points, including the Conference Board's index of US consumer confidence and the second estimate of fourth-quarter economic growth.
In corporate earnings news, several leading retailers report results this week, including Home Depot, Macy's and Best Buy.
Activist Carl Icahn took aim at eBay, pushing for a spinoff of the company's PayPal unit and blasting directors for a conflicts of interest. Shares jumped 3.1 percent.
The saga over Men's Wearhouse and Joseph A Bank Clothiers opened a new chapter when Men's Wearhouse raised its bid for Joseph A. Bank from $57.50 to $63.50 per share if Jos. A. Bank terminates its proposed acquisition of Eddie Bauer.
The two companies have been maneuvering since Men's Wearhouse rejected Joseph A. Bank's buyout offer last fall. Men's Wearhouse jumped 7.2 percent while Joseph A. Bank increased 8.5 percent.
Netflix ticked 0.2 percent higher after it agreed to pay more to Comcast to ensure its video-streaming service runs more smoothly over Comcast's network. Financial terms were not disclosed. Comcast rose 1.4 percent.
BlackBerry shot up 5.9 percent after announcing that its mobile messaging program would be available on Windows Phone and to Nokia X customers.
Health insurer Humana got a lift as the government's Medicare Advantage program for seniors announced lower cuts to its payments to insurers than expected. Humana shares jumped 7.5 percent.
Bond prices were mixed. The yield on the 10-year U.S. Treasury held steady at 2.73 percent, while the 30-year dipped to 3.69 percent from 3.70 percent Friday. Bond prices and yields move inversely.
AFP Photo/Andrew Burton