U.S. Stocks Trade Mixed Ahead Of Yellen Testimony
@AFP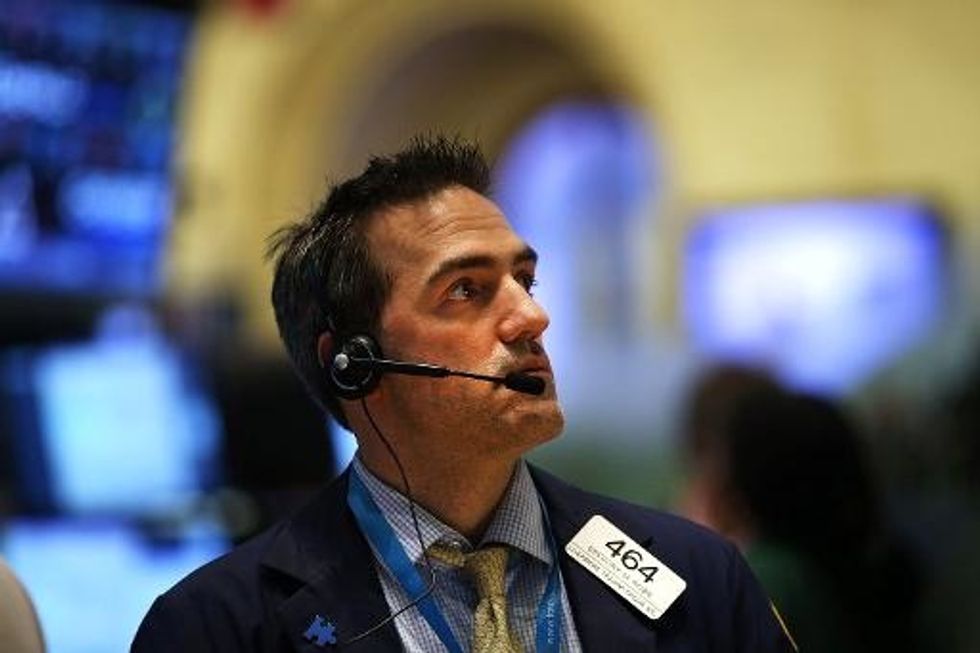 New York (AFP) – U.S. stocks were mixed in early trade Monday following their strongest week of the year, with investors keenly awaiting new Federal Reserve chief Janet Yellen's first testimony to Congress.
Forty-five minutes into trade, the Dow Jones Industrial Average was down 23.57 points (0.15 percent) at 15,770.51.
The broad-based S&P 500 edged down 0.81 (0.05 percent) to 1,796.21, while the tech-rich Nasdaq Composite Index rose 5.44 (0.13 percent) to 4,131.30.
Yellen, who succeeded Ben Bernanke as Fed chair on February 1, presents the Fed's semi-annual view of the economy and monetary policy to lawmakers in two hearings this week, starting with a hearing Tuesday of the House of Representatives Financial Services Committee.
"What Ms. Yellen says in her prepared remarks and in the Q&A portion of her testimony should set the tone for the week, not just for the stock market but for all capital markets," said Patrick O'Hare of Briefing.com.
Technology giant Apple jumped 1.6 percent. Activist investor Carl Icahn said he was dropping his months-long push for Apple to boost its share buyback plan after a proxy advisory firm recommended against his proposal.
The billionaire said in an open letter to shareholders that Apple had already done much of what he was seeking, by repurchasing $14 billion in shares in recent weeks.
McDonald's slid 1.1 percent. The world's largest fast-food chain said global comparable sales rose 1.2 percent in January, but U.S. sales fell 3.3 percent amid severe winter weather. Booming sales in China drove a 5.4 percent rise for the Asia/Pacific, Middle East and Africa segment.
Toymaker Hasbro, maker of Monopoly and My Little Pony, leaped 6.0 percent after reporting flat fourth-quarter revenues and lower earnings, but saying it was entering 2014 "with very good momentum in our brands globally."
The equities markets racked up a net gain last week, shrugging off Friday's disappointing jobs report. The Dow added 95.23 points,, snapping a two-week losing streak with its largest weekly point and percentage gain since late December.
Bond prices were mixed. The yield on the 10-year U.S. Treasury rose to 2.68 percent from 2.67 percent Friday, while the 30-year held unchanged at 3.67 percent. Bond prices and yields move inversely.
AFP Photo/Spencer Platt