U.S. Students Score Slightly Above Average In Problem Solving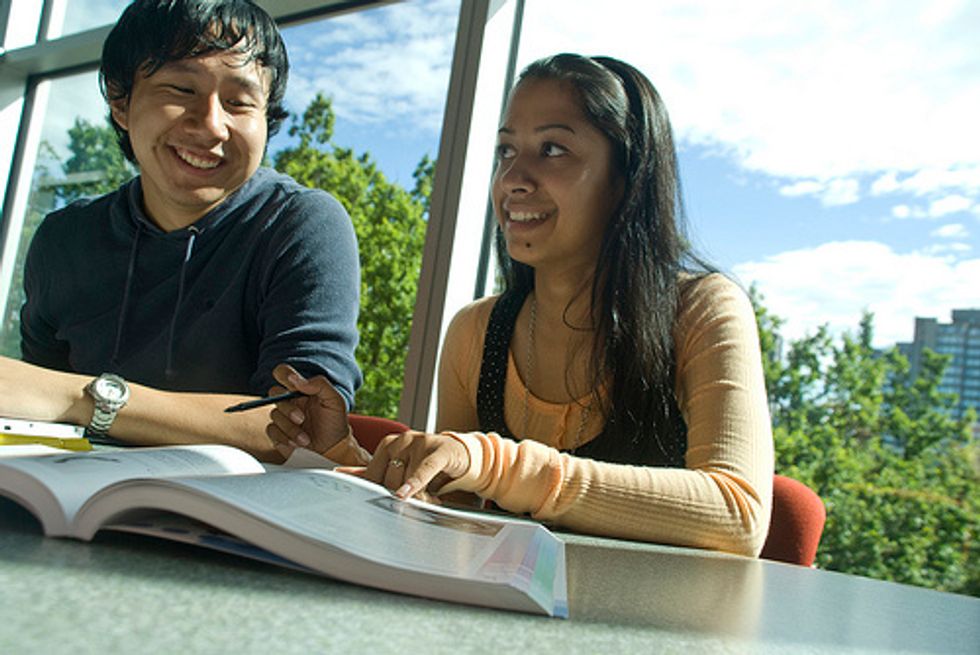 By Sharon Noguchi, San Jose Mercury News
SAN JOSE, Calif. — In a testament to America's best schools, U.S. students scored slightly above average in 2012 international tests in problem solving — and performed significantly better than expected, when taking into account their math, reading and science skills.
On the Program for International Student Assessment tests given to a sampling of 15-year-olds, the U.S. averaged 508 on the 1,000-point scale. The problem-solving test is one of several run by the Organization for Economic Cooperation and Development, administered in 44 countries and cities.
Results suggest "students in the United States are open to novelty, tolerate doubt and uncertainty and dare to use intuition to initiate a solution," read the report, released Tuesday.
Still, the U.S. lags far behind the top scorers: Singapore, South Korea, Japan, Macao, Hong Kong, Shanghai and Taipei in Taiwan, as well as Canada, Australia, Finland and England.
At the bottom was Colombia, preceded by Bulgaria, Uruguay, Montenegro and the United Arab Emirates.
The results stand in contrast to the America's stagnant PISA scores — all below international averages — that the OECD released for language, math and science in December. The scores released Tuesday reflect in part good teaching, said Pablo Zoido, an analyst with the OECD. "Top-performing students are enjoying more opportunities or better quality instruction in these topics," he said.
It's no surprise that the students who do best in math also do well in solving problems.
But the results also highlighted the persistent achievement gap among U.S. students. With results divided into seven categories, more than 18 percent of U.S. students score below Level 2, unable to solve even straightforward problems. Worldwide, an average 21.4 percent scored below Level 2 in the OECD tests.
Among the encouraging news, the United States has a slightly higher proportion — 11.6 percent — of students scoring in the top two tiers, compared with 11 percent OECD-wide. U.S. scores showed a 3-point gender gap, which is not statistically significant, separating higher-performing boys from girls. But the gap intensifies at the top levels.
The OECD focuses on problem solving because of its economic importance. Professions with the most growth are those like engineering requiring advanced problem-solving skills. Occupations declining most steeply are those that use more manual and routine skills, like clerical, sales and service work.
The interactive tests were administered on computers to 85,000 students. They were asked to solve various practical problems, in some cases having to select, organize and integrate information and feedback to produce a solution. Sample problems include purchasing the most economical tickets for a multistop subway ride and finding a place for friends to meet with minimal travel distances.
"It's a little surprising, but not much," education researcher Marc Tucker said about the results. Students who score the highest in math tend to come from the best schools, where teaching fosters problem solving, he said. At such schools, he added, kids may be able to follow their own instincts, teachers encourage a give-and-take on intellectual issues and the curriculum is more project- and problem-based.
On the other hand, in many schools, "basic skills, drill and practice are the order of the day, with very little problem solving going on," said Tucker, president of the National Center on Education and the Economy in Washington, D.C.
Photo: UBC Library via Flickr