U.S. Supreme Court Justice Out Of Hospital After Heart Surgery
@AFP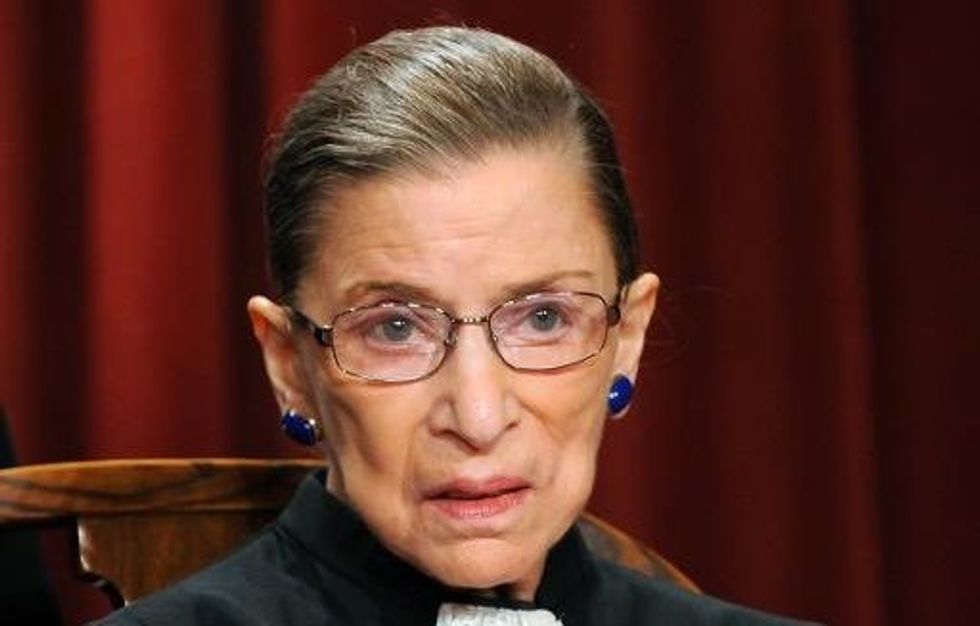 Washington (AFP) – U.S. Supreme Court Justice Ruth Bader Ginsburg left the hospital Thursday after undergoing a heart procedure, a spokeswoman said.
The 81-year-old Ginsburg, a liberal on the nine-justice panel, had a stent placed in her right coronary artery early Wednesday, court spokeswoman Kathy Arberg said.
She was able to leave the hospital Thursday morning, which is the Thanksgiving holiday in the United States.
Appointed to the top court by president Bill Clinton in 1993, she has had serious medical setbacks before.
However, Ginsburg told an interviewer earlier this year she did not plan to retire "as long as I can do the job full steam."
In 1999, she underwent surgery followed by chemotherapy and radiation treatment after being diagnosed with colon cancer.
In 2009, she was operated on for pancreatic cancer.
AFP Photo/Tim Sloan