U.S. Supreme Court Takes Up Police Searches Of Cellphones
@AFP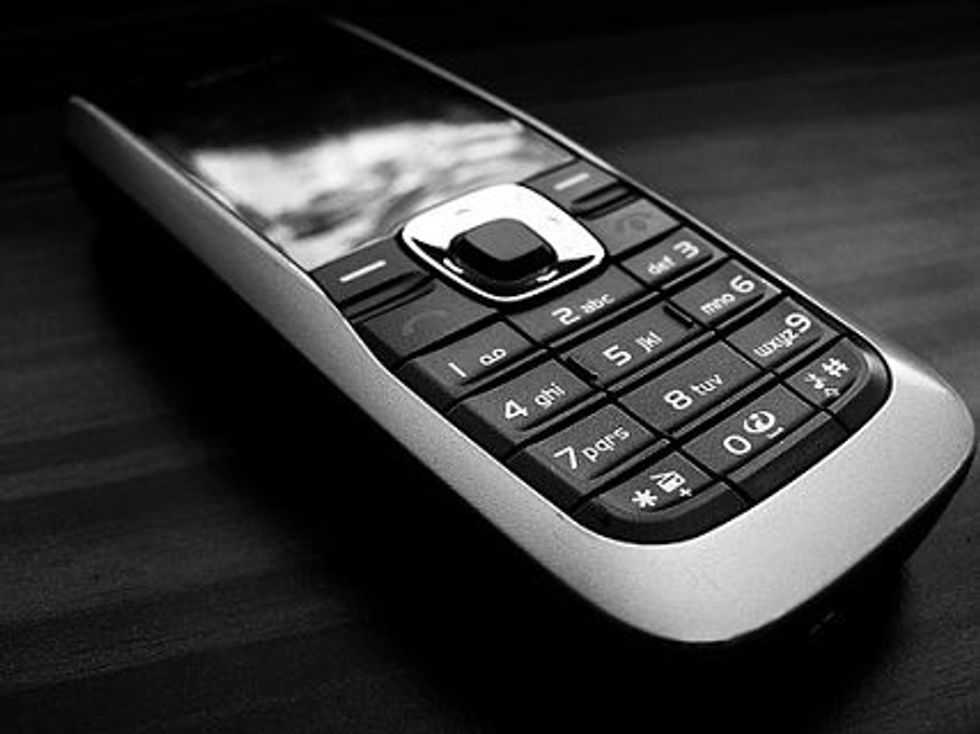 Washington (AFP) – The U.S. Supreme Court takes up two cases Tuesday about whether police need warrants to search detainees' mobile phones, which have become vast repositories of personal data.
The cases could potentially have a major impact on law enforcement in the United States, where about 12 million people are arrested every year and 90 percent of the population owns a cellphone.
More than half of those devices are smartphones, which can store vast amounts of personal information, including emails, photographs and videos.
The new iPhones with the smallest data capacity can hold the equivalent of 16 pickup trucks of paper, thousands of photographs or hours of video.
In a dramatic example of justice systems adapting to increasingly pervasive new technologies, the top court will have to decide how to apply the 18th century US Constitution's Fourth Amendment protection against "unreasonable searches and seizures" to today's highly advanced data troves known as smartphones.
The government argues that smartphones, like other personal items such as wallets or purses, may be searched during an arrest.
The first case before the high court emerged from the arrest of David Riley, a Californian student pulled over in 2009. His car registration was found to have expired.
Police found loaded guns in his car and, after scouring his smartphone, entries related to a local gang and an earlier shooting.
His sentence of 15 years to life was upheld on appeal.
In the other case, Boston police in 2007 searched the call log of Brima Wurie's flip phone, which led them to an apartment where they found drugs, money and weapons.
An appeals court threw out the evidence found on Wurie's phone, saying it had been obtained unconstitutionally.
The New York Times was among several news organizations that filed a brief supporting Riley and Wurie, saying mobile phone searches threatened news-gathering.
"Mobile phones aren't weapons and pose no physical threat," the Times said in an editorial on the eve of the Supreme Court arguments.
"For better or worse, mobile phones have become repositories of our daily lives, and will become only more powerful over time. As a rule, the police should have to get a warrant to search them."
Government lawyers, meanwhile, contend that "cellphones are particularly likely to contain evidence of unlawful activity and to help law-enforcement officers identify suspects they have apprehended."
The state of California, in its Supreme Court brief, made no distinction between mobile phones and wallets, address books, personal documents and other items that have long been subject to search.
"Allowing the police to search the contents of a cellphone without obtaining a warrant would be an affront to America's long history of individual privacy rights," National Association of Criminal Defense Lawyers executive director Norman Reimer said.
"It is akin to granting the police the right to search the most intimately personal details of our lives."
In the era of smartphones, such searches "would likely reveal an individual's medical history, religious beliefs, political affiliations, network of friends, colleagues, intimate associates and acquaintances," the Electronic Frontier Foundation wrote in its brief.
The Supreme Court has already acknowledged the need to adapt to new technologies, ruling in 2012 that authorities would violate the Fourth Amendment if they attached a GPS tracking device to a private car.
A final decision on the cellphone cases is expected by late June.