U.S. Unemployment Rate Falls To 5.6 Percent
@AFP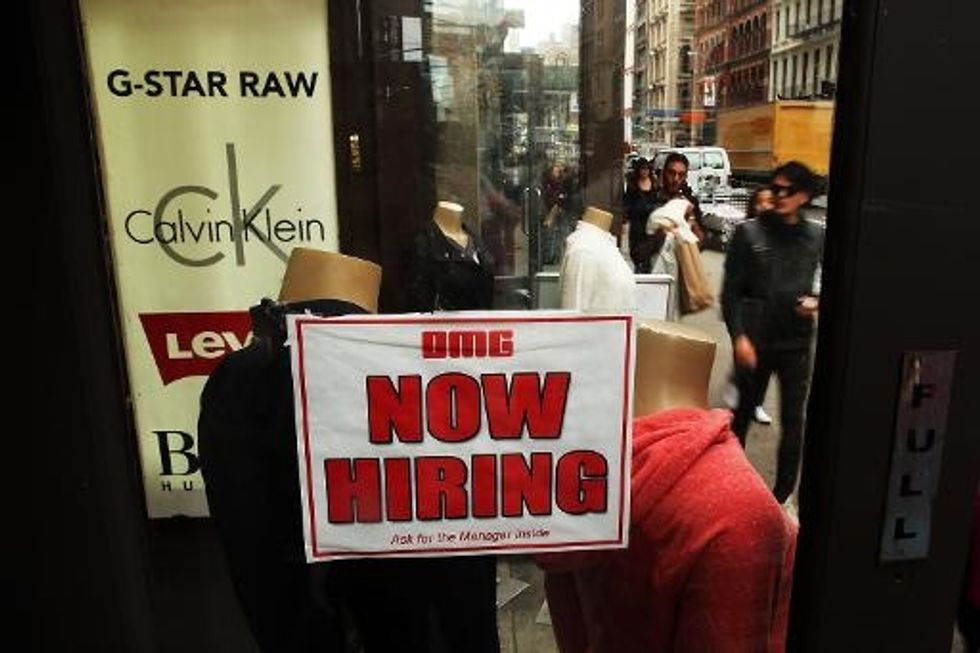 Washington (AFP) – The U.S. unemployment rate fell to 5.6 percent in December, the lowest level in six and a half years, the Commerce Department said Friday.
The economy churned out 252,000 jobs last month, which together with upward revisions of the previous two months — 50,000 more jobs than previously reported — capped the best year for job generation in 15 years.
The unemployment rate fell 0.2 percentage point from the previous level, and compared with 6.7 percent a year ago.
The job gains were strongest in professional and business services, restaurants and bars, and the construction industry, underscoring the healthy growth in the U.S. services sector, while gains in manufacturing were small.
However, hourly earnings, one sign of just how strong the economy is, fell back, almost totally reversing the previous month's surprise gain. Hourly earnings were up just 1.7 percent from a year ago, just keeping up with inflation.
Another sign that the situation is less strong than the headline figures suggest is that the gains in the unemployment rate were partly due to more people exiting the US work force. The participation rate in the civilian labor force fell to 62.7 percent from 62.9 percent, matching the previous low in the wake of the 2008-2009 Great Recession.
AFP Photo/Spencer Platt