U.S. Unemployment Rate Falls To 5.9 Percent As 248,000 Jobs Created
@AFP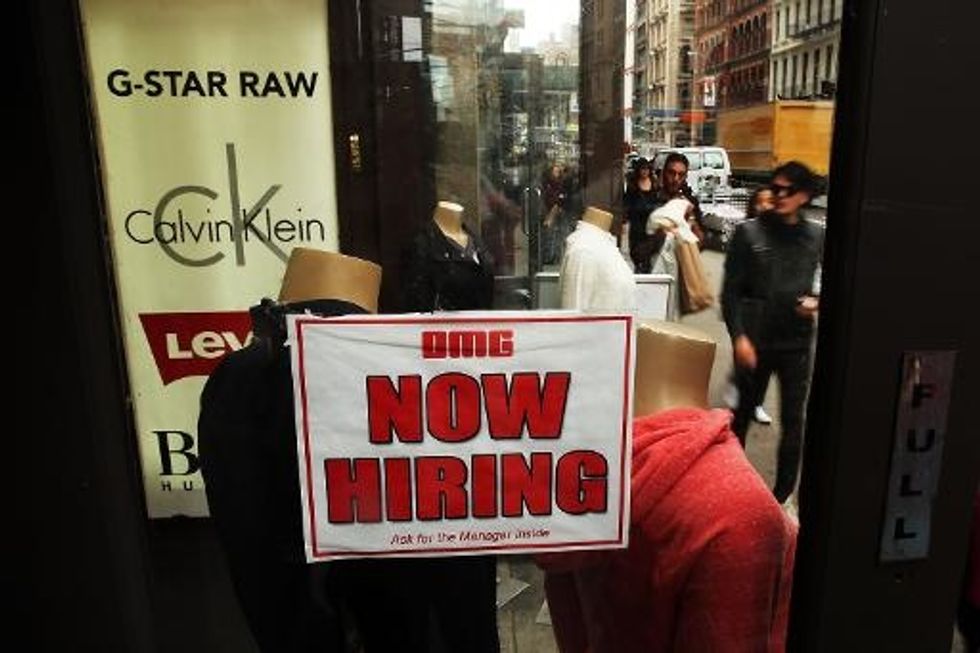 Washington (AFP) – The U.S. jobs machine powered back in September from a disappointing August, generating a strong 248,000 net new positions, official data showed Friday.
Together with upward revisions to the previous month's figures, that was enough to send the jobless rate down from 6.1 percent to a six-year low of 5.9 percent.
Job creation was strongest in the restaurant industry, health care, food and beverage stores, and administrative services, with also modest additions in construction and government hiring, the Labor Department reported.
The gains in hiring though did little to dent the troubling level of people who have dropped out of the jobs sector or are forced to work part time.
The civilian labor force participation rate fell a tick to 62.7 percent, still far below the level prior to the severe 2008-2009 recession.
And the number of involuntary part-time workers was little-changed in September at 7.1 million.
AFP Photo/Spencer Platt