U.S. Vice President In Mexico For Trade Talks
@AFP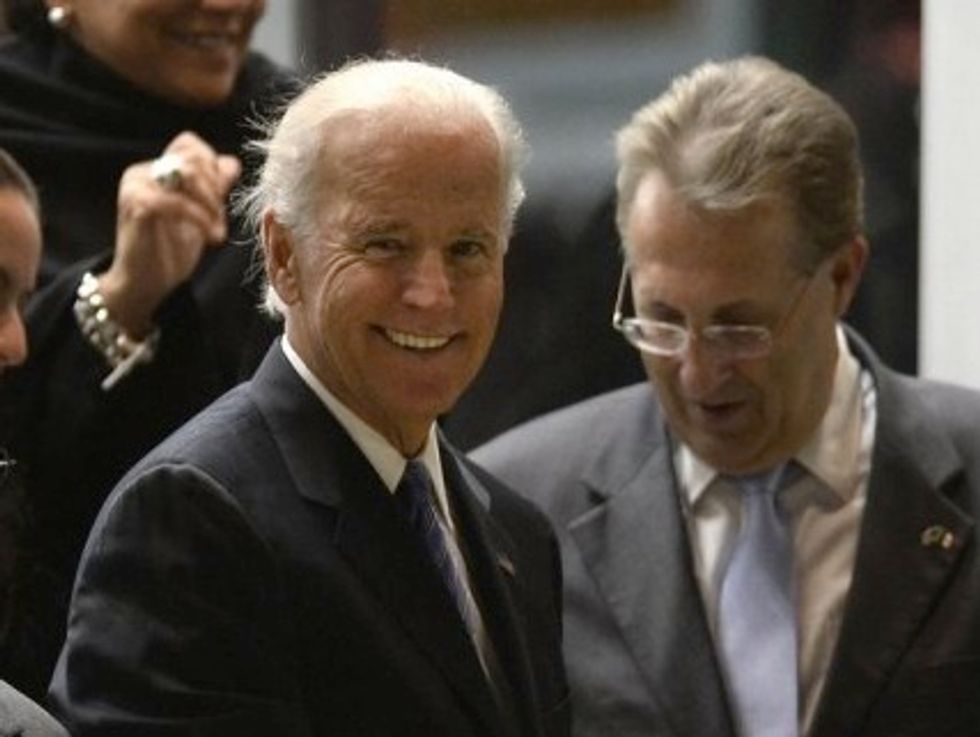 MEXICO CITY (AFP) – U.S. Vice President Joe Biden arrived in Mexico City to hold talks with President Enrique Pena Nieto focused on trade ties, while likely avoiding U.S. spying claims.
Biden will chair on Friday the inaugural "U.S.-Mexico High Level Economic Dialogue" with other top officials, a panel created by President Barack Obama and Pena Nieto when the two met in the Mexican capital in May.
The U.S. vice president will then meet with Pena Nieto for more talks centered on the economy, though U.S. officials say the two will likely discuss security ties between the countries, which have partnered in the battle against drug cartels.
Biden was met at the international airport under driving rain by deputy foreign minister Sergio Alcocer and other senior officials.
Alcocer told reporters on Wednesday that the meetings would focus on the economy and not on reports that the United States snooped on Pena Nieto's emails when he was a presidential candidate in 2012 as well as Brazilian President Dilma Rousseff.
Pena Nieto discussed the issue with Obama at a G20 summit in Russia this month and the U.S. leader promised an investigation into the report. Rousseff decided to postpone a long-planned visit to the White House next month.
Photo Credit: AFP/Alfredo Estrella