U.S. Weekly Jobless Claims Little-Changed
@AFP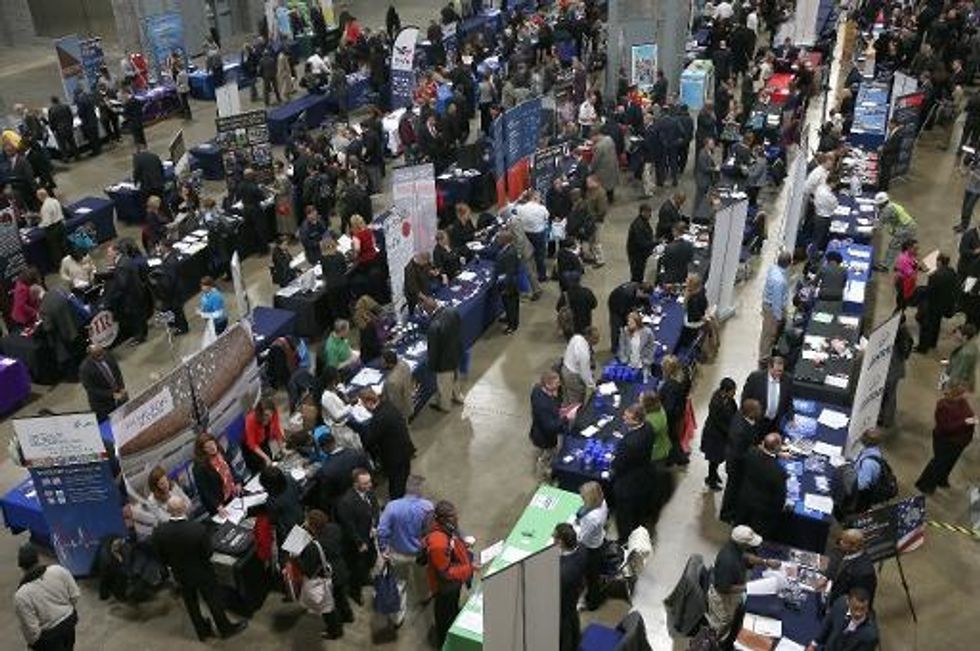 Washington (AFP) – New U.S. claims for unemployment insurance benefits were little-changed last week from the previous period, suggesting still only modest tightening in the jobs market so far this year.
The Labor Department said Thursday that initial jobless claims, a sign of the pace of layoffs, totaled 312,000 in the week ending June 21, a decrease of 2,000 from the previous week.
The four-week moving average was slightly higher at 314,250, but sharply down from the average of 345,250 a year ago, a decline that has paralleled the sharp decline in the unemployment rate to 6.3 percent.
However, the still-high level of dropouts from the labor market, in addition to those officially unemployed, underpins official views that there remains a lot of slack in the labor force.
AFP Photo/Mark Wilson