U.S. Will Sign Paris Agreement And Stick To It – Stern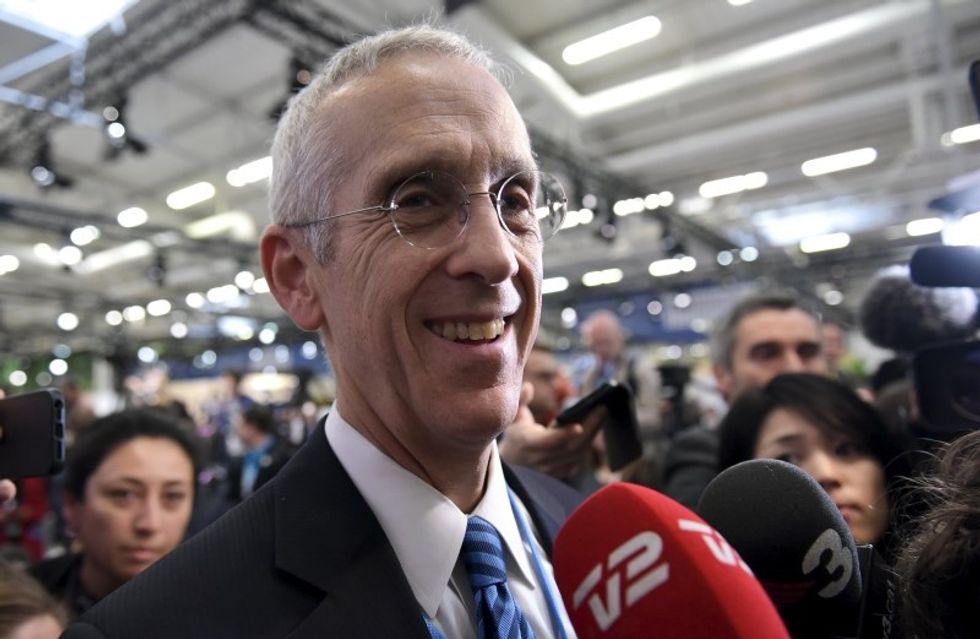 BRUSSELS (Reuters) – The United States will sign the Paris Agreement on climate change this year regardless of the Supreme Court's decision to put a chunk of President Barack Obama's environmental action on hold, the U.S. climate envoy said on Tuesday.
Todd Stern also said that Obama's successor, even if it is a Republican, would be unlikely to scrap the Paris deal as to do so would have negative diplomatic implications.
The U.S. Supreme Court this month put on hold regulations to curb carbon dioxide emissions mainly from coal-fired power plants, prompting speculation the United States and other nations could delay formal signature of the Paris Agreement, reached in December.
Stern told reporters in Brussels he was confident Obama's Clean Power Plan would survive.
"It is entirely premature, really premature to assume the Clean Power Plan will be struck down but, even if it were, come what may, we are sticking to our plan to sign, to join," Stern said.
"We're going to go ahead and sign the agreement this year."
Asked about the risk that a Republican successor to Obama might reject the Paris Agreement, Stern said the situation differed from when Republican President George W. Bush dropped the Kyoto Protocol, the predecessor to the Paris deal.
President Bill Clinton's administration had negotiated and signed the 1997 Kyoto Protocol – which in contrast to the Paris deal omitted big emitters China and India – but never submitted it to a hostile Senate for ratification.
Stern said the Kyoto deal had been a relatively flawed document and, even so, Bush had taken "lots and lots of diplomatic flak".
"Paris was seen as such a landmark, hard-fought, hard-won deal that, for the U.S. to turn round and say we will withdraw, that would inevitably give the country a kind of diplomatic black eye that I think a president of any party would be very loath to do."
Stern was in Brussels for talks with European Climate and Energy Commissioner Miguel Arias Canete on follow-up action to the Paris deal.
The Commission said that it would be "prominently represented" at a meeting hosted by U.N. Secretary-General Ban Ki-moon on April 22 in New York, formally opening the Paris Agreement for signatures.
"We have confidence in all countries to deliver on what they promised. The EU will continue to lead by example and enshrine its targets into law," Arias Canete said.
(additional reporting by Alister Doyle in Paris; Editing by Angus MacSwan)
Photo: U.S. Special Envoy for Climate Change Todd Stern is surrounded by reporters after the final draft of the climate pact was presented during the COP 21 United Nations conference on climate change on December 12, 2015 at Le Bourget, on the outskirts of Paris.  REUTERS/Mandel Ngan/Pool