Uh Oh! Nunes Family Farm Uses Undocumented Workers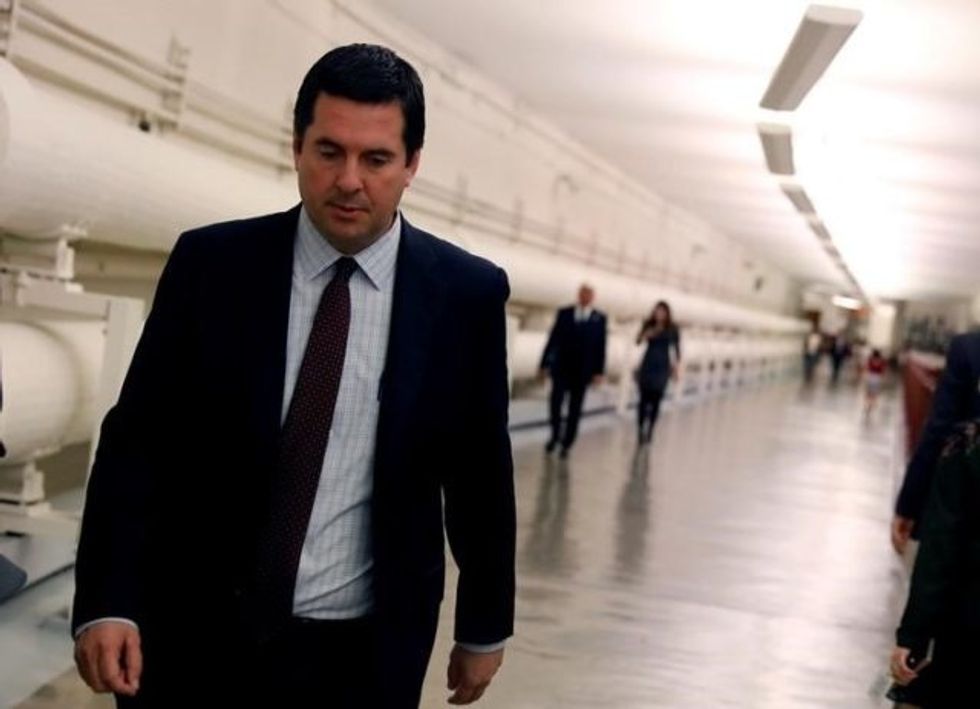 Reprinted with permission from Shareblue.
Democratic congressional candidate Andrew Janz slammed Rep. Devin Nunes (R-CA) as "hypocritical" because Nunes fiercely supports the virulently anti-immigrant Trump — even though Nunes' family reportedly employs undocumented immigrants.
"People want to make sure we have a congressman that is not hypocritical," Janz told Mother Jones this week. "In this circumstance, we have one who has sided with Trump on every immigration policy, including separating families and deporting undocumented immigrants. But somehow Devin and his family don't have a problem hiring undocumented workers."
Janz's comments referenced a lengthy investigative report by Esquire's Ryan Lizza, who found that the Iowa dairy farm owned by Nunes' parents has employed undocumented workers.
One source told Lizza that he repeatedly referred undocumented immigrants to the Nunes farm for work, and another man said he had worked on the Nunes farm for 4 years as an undocumented immigrant.
Lizza was able to uncover these details despite a campaign of intimidation that included several Nunes family members following him around town as he worked on the story. One of the vehicles that tailed Lizza even had a vanity plate featuring the name of the Nunes farm, "NuStar."
While Nunes isn't too vocal about it, he supports many of Trump's hardline anti-immigration policies. He's voted to fund Trump's border wall and to penalize sanctuary cities that protect immigrant rights.
And in the face of Trump's worst human rights violations against immigrants, Nunes has been cowardly, at best.
At the height of Trump's family separation crisis, Nunes was conspicuously silent even as other California Republicans weighed in. At the time, Janz said Nunes' silence "shows that he supported the policy at the outset."
When Nunes finally spoke out, it was only to praise Trump's sham executive order, which purported to stop family separations but also sought to allow the indefinite detention of migrant families.
And Nunes refused to join 3 fellow California Republicans in forcing a vote on legislation that would protect Dreamers from deportation.
Instead, Nunes has devoted most of his time and energy to covering up for Trump, and avoiding his constituents in the process.
He has engaged in a long-term campaign to undermine the Mueller investigation by promoting wild conspiracy theories and trying to oust Deputy Attorney General Rod Rosenstein.
Devin Nunes' support for Trump is disgraceful on its own. But it's even more despicable given that his family relies on the undocumented immigrants whom Trump torments.