Under Pressure, Hillary Clinton Asks State Department To Release Her Emails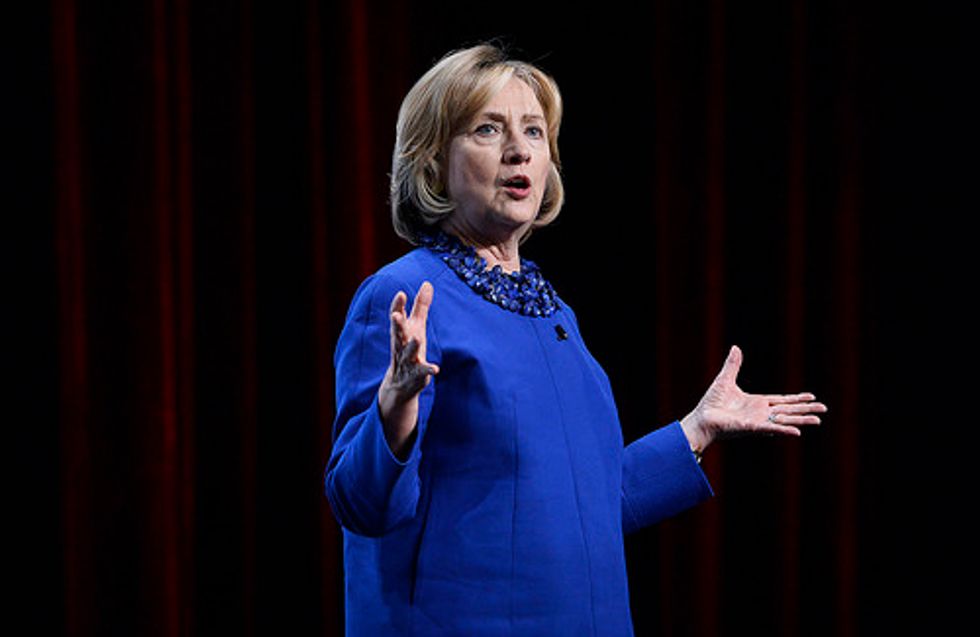 By Jennifer Epstein, Bloomberg News (TNS)
Hillary Clinton sought to do some damage control late Wednesday as she revealed that she's asked the State Department to release the emails she exchanged during her four years leading the agency.
"I want the public to see my email," she said on Twitter. "I asked State to release them. They said they will review them for release as soon as possible."
State Department deputy spokesperson Marie Harf said the department"will review for public release the emails provided by Secretary Clinton to the Department, using a normal process that guides such releases."
The department, she added, "will undertake this review as quickly as possible; given the sheer volume of the document set, this review will take some time to complete." Harf offered no estimate of the timeframe.
During her time as secretary of state, Clinton exclusively used a personal email address hosted on a private server, conducting official business and personal conversations through the account.
In the two days since the New York Times first reported on her reliance on the account, which at least for a time was hdr22@clintonemail.com, Clinton has faced pressure to explain her reasoning for using the account instead of one hosted by the State Department, which would have automatically been archived in accordance with public records laws. Instead, Clinton's aides provided 50,000 pages of emails to the State Department only after getting a request for the documents as part of a broader archival project.
The tweet — posted at 11:35 p.m. EST — was Clinton's first public comment since the Times story was posted on Monday. While it showed a willingness to share many of her communications from her years in the Obama administration, it left unanswered many of the questions that have been raised this week. Her aides have said that all e-mails pertaining to official business were turned over to the State Department, but it's not clear how they know that for certain. And Clinton still has not explained why she chose the personal account in the first place.
Her spokesman, Nick Merrill, declined to elaborate on the tweet and referred questions about the release process to the State Department.
Photo: Canada2020 via Flickr