United Flight To California Makes Emergency Landing After Slide Deploys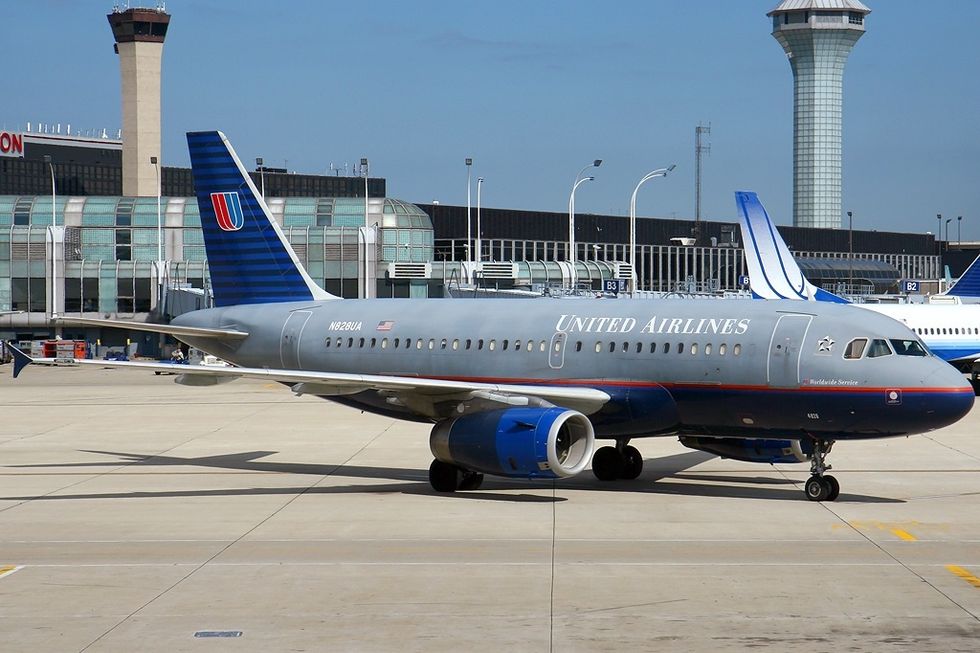 By Ryan Parker, Los Angeles Times
LOS ANGELES — A United flight from Chicago O'Hare International Airport bound for John Wayne Airport in Santa Ana, Calif., made an emergency landing in Kansas on Sunday night after a slide deployed midair.
Flight 1463 left Chicago O'Hare International Airport around 8:36 p.m. CDT, according to the airline.
"Scariest flight of all time," passenger Taylor Martinez said over Twitter.
The flight had 96 passengers and five crew members on board, according to the airline. Passengers tweeted pictures of the massive deployed slide inflated inside the cabin.
Passenger Mike Schroeder told the Associated Press that he was flying from Chicago to Orange County late Sunday when he heard a hiss and pop. He says he turned around and saw the plane's emergency evacuation slide inflating inside the plane.
Schroeder said the pilot announced to passengers that they would be landing at Wichita's Mid-Continent Airport, AP reported. He said passengers remained calm and took pictures of the slide with their phones.
Schroder told AP that after landing the pilot looked at the slide and said he had never seen that happen before.
"No one was injured and the flight landed safely," said Christen David, an airline spokesman, in an email.
The plane landed at MidContinent Airport in Wichita, David said.
"We are flying in another aircraft to resume the flight and get our customers to their final destination as quickly as possible tomorrow morning," he said.
It is unclear why the slide deployed.
Photo via WikiCommons
Interested in national news? Sign up for our daily email newsletter!