University Of Central Florida Puts Places Sorority, Fraternity On Probation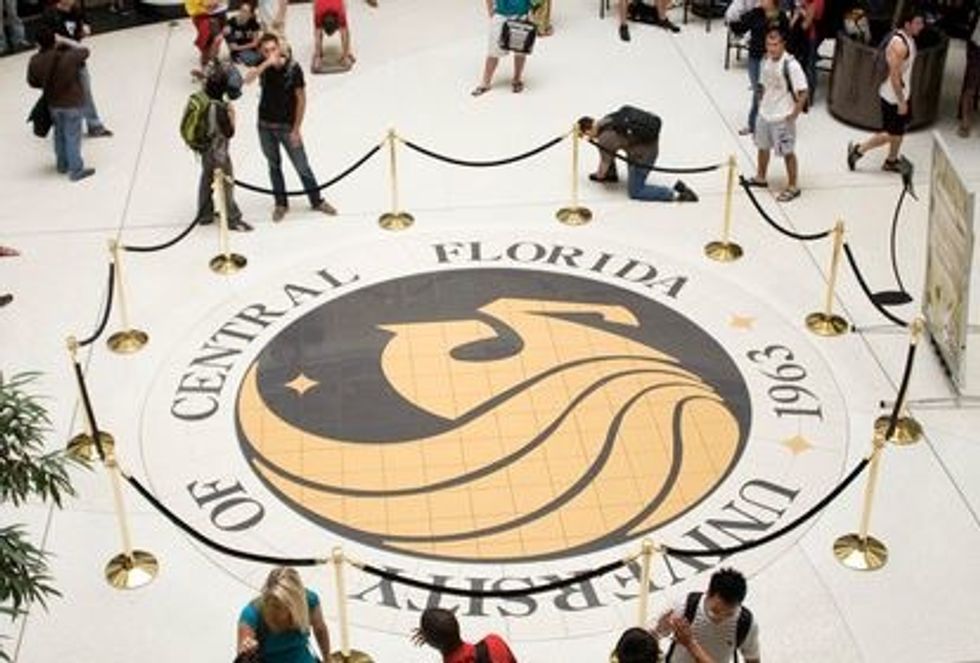 By Denise-Marie Ordway, Orlando Sentinel
ORLANDO, FL — In the latest incident involving Greek students and alcohol at the University of Central Florida, a fraternity and sorority have been put on probation for a year.
The chapters were disciplined after a fraternity member was charged with sexually assaulting a member of the sorority. But the decision was not connected to the rape case, in which Marlon Austin De La Cruz, 22, of Orlando, was arrested in early April.
Instead, the Delta Zeta sorority and Zeta Beta Tau fraternity were sanctioned earlier this month because the incident involved drinking and other conduct violations, school officials said.
The rape investigation prompted UCF to look into what happened after a social the chapters held together at a downtown Orlando bar in late March.
Earlier, UCF suspended its Chi Omega sorority chapter for alcohol-related misconduct and hazing. Three sorority members were accused of blindfolding two pledges, forcing them to drink an entire bottle of rum and then abandoning them in a campus parking garage to find their way home.
A year ago, UCF lifted a suspension it had placed on many Greek activities during an increase in allegations of hazing and alcohol abuse. At the time, officials said they took such drastic steps to try to change Greek culture.
Four fraternities and sororities have been disciplined for alcohol-related misconduct in the past year, said Chad Binette, a university spokesman. It was not clear whether those included the latest incident.
On March 27, a member of the Delta Zeta sorority said she was sexually assaulted in the back seat of a car on the drive from the bar in downtown Orlando back to UCF. The woman, whose age was not released, told police she was so drunk she could not stop the attack or call out to her boyfriend, who was driving the car.
De La Cruz was suspended from Zeta Beta Tau after the allegation surfaced, said Laurence Bolotin, executive director of the fraternity with headquarters in Indianapolis. Bolotin said De La Cruz had been kicked out of the fraternity by the time the State Attorney's Office charged him May 13 with sexual battery, a second-degree felony.
Because of student-privacy rules, UCF officials could not say whether they have taken or will take any disciplinary action against De La Cruz.
The university sent letters to the local chapters of Delta Zeta and Zeta Beta Tau on May 27 and May 12, respectively, saying their probations would last through the spring 2015 semester. All events held by either must be alcohol-free.
Binette said neither organization had been disciplined or sanctioned by UCF for any offense within at least the last five years.
Staff writer Tiffany Walden contributed to this report.
Photo: University of Central Florida via Flickr