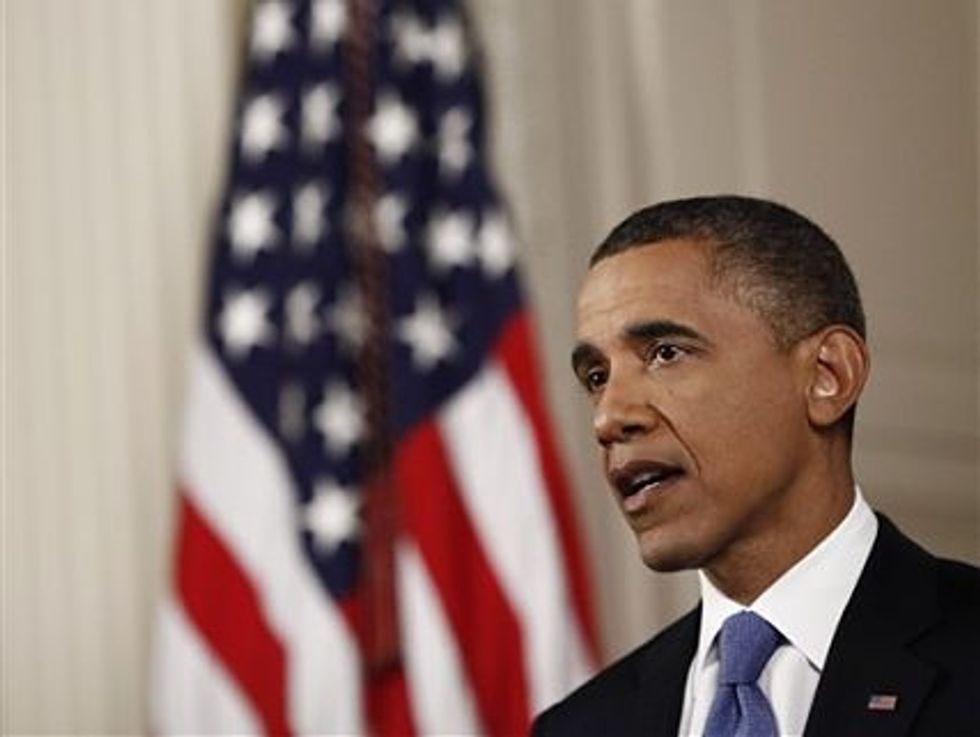 Today's Ruling: Obama +
The Numbers
RCP Average                 Obama +1.2
TPM Poll Tracker        Obama +2.7
HuffPo Pollster            Tied
NYTimes 538                Obama +2.1
Memo Average              Obama +1.5
You know the cliché: The only poll that counts is on Election Day. But until then, what we have are opinion polls and the daily drama of the campaign. In "Up Today (Down Tomorrow)" we'll chronicle the big wins and bigger fails as they occur — and like it or not, we'll name a winner of the day based on everything we can gather by sticking a finger in the air.
Wins
On Wednesday, President Obama scored a rare election year legislative victory as Democrats in the Senate passed an extension of the Bush tax cuts on all income under $250,000. Majority Leader Harry Reid outmaneuvered his GOP counterpart Mitch McConnell by keeping the Democratic caucus together—with the exceptions of Jim Webb  (D-VA) and Joe Lieberman (I-CT). Vice President Biden showed up in the Senate to cast the tiebreaking vote if necessary — but Republicans Scott Brown and Susan Collins joined Democrats to pass the bill.
Takeaway: President Obama can now spend the campaign demanding that House Republicans pass the middle-class tax-cut extensions that passed the Senate.
Fails
Less then 24 hours into his tour through Europe and Israel, Mitt Romney is already reeling from two major flubs. First an unnamed advisor played the race card by touting Romney's connection with America's "Anglo-Saxon heritage" in a UK paper. Then Romney himself publicly questioned whether London was ready for the 2012 Olympics — prompting snark from British Prime Minister David Cameron who  mocked Romney's Olympic experience: "Of course it's easier if you hold an Olympic games in the middle of nowhere."
Takeaway: Lacking in foreign policy experience, Romney needs this trip to go well. Alas, that already looks doubtful.