Upstate New York Republicans Slammed Over Anti-Semitic Video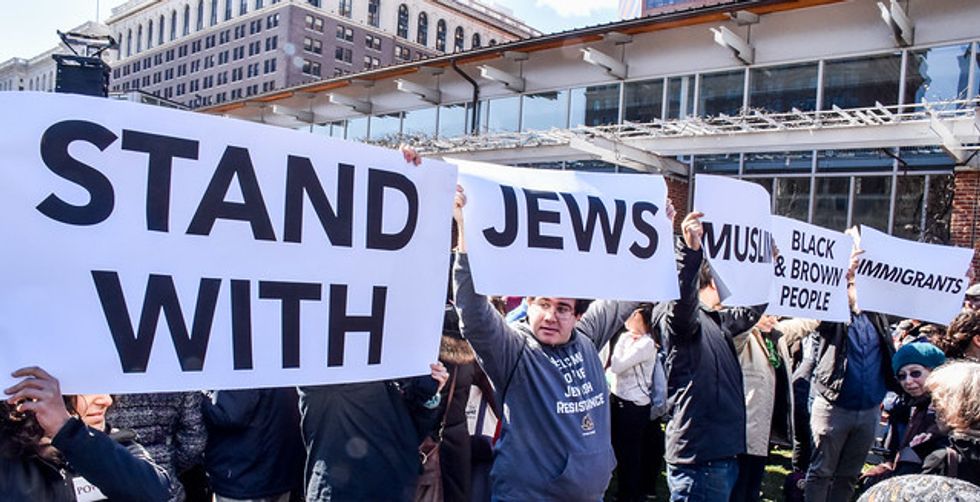 A local wing of the Republican Party is under fire for an anti-Semitic video posted to its Facebook page Wednesday. The video accuses a local county legislator, Aron Wieder, an Orthodox Jew, of plotting a "takeover" of the area.
"The video spliced shadowy footage of Wieder with headlines of news stories covering Jewish-Christian tensions. 'What's at stake: Our homes, our families, our schools, our communities, our water, our way of life,' graphics claimed," The Forward reported. "'If they win, we lose,' the video continued. 'Take back control.'"
New York Attorney General Letitia James slammed the video in a statement released Wednesday.
"This video is deeply disturbing and should be removed and condemned immediately by the Rockland County Republican Party," she said. "To clearly state that members of the Jewish community are a threat to families and our safety and that they must be stopped is despicable and completely unacceptable."
"We must all stand together to denounce this hateful video," she concluded.
The Anti-Defamation League of New York and New Jersey said the images and language in the video "strongly suggest an appeal to anti-religious bigotry."
"This is way worse than a thug punching, or throwing a rock," said Rabbi Yisroel Kahan. " This took hours of planning, and editing. It was a calculated move by the Rockland County GOP and those responsible MUST be held accountable."
The Orthodox Jewish Public Affairs Council also slammed the video in a statement. "The bigoted video that was released by a county-level major political party is just an illustration how hateful the environment has become," the group said.
The party pulled its video after the firestorm of condemnation but remained defiant.
"Anyone who dares speak up about overdevelopment, corruption, or education is immediately labeled as anti-Semitic without any concern for facts or without any idea of the true issues at hand," wroteLawrence Garvey, chairman of the Rockland GOP.
The local outbreak of anti-Semitism follows comments from Trump earlier in the month, accusing American Jews who back the Democratic Party — the overwhelming majority of Jewish voters — of being "disloyal."
"I think any Jewish people that vote for a Democrat — I think it shows either a total lack of knowledge or great disloyalty," Trump told reporters.
As occurred with the local party, Trump's comments were condemned by a host of Jewish advocacy groups.
At both the national and local level, outbreaks of anti-Semitic bigotry continue to occur with Republicans.
Published with permission of The American Independent.