US Economy Generated Only 142,000 Jobs In August
@AFP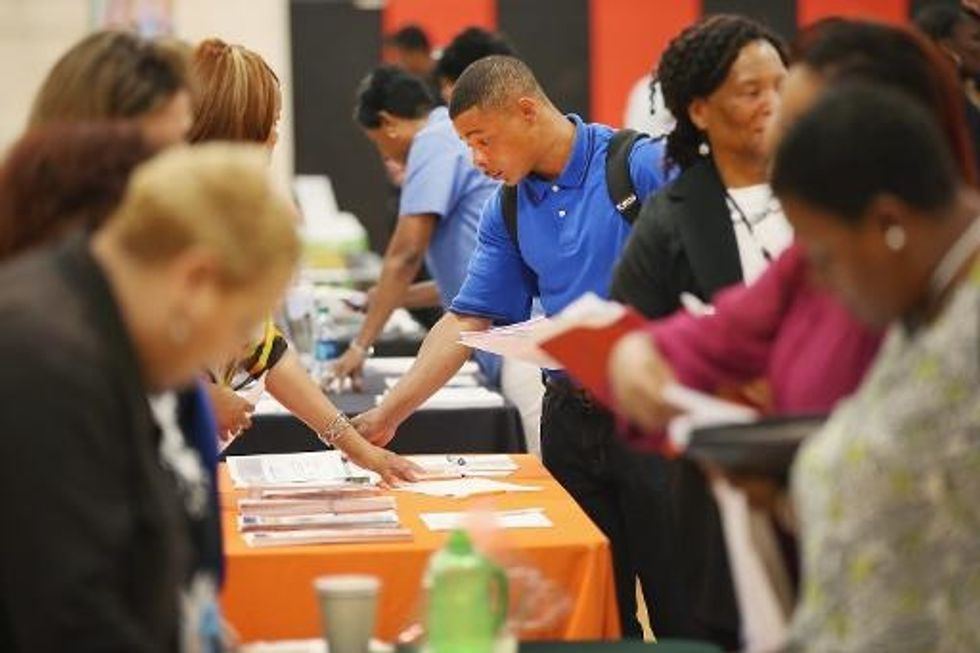 Washington AFP — The U.S. economy generated only 142,000 jobs in August, much less than expected, Labor Department data showed Friday.
Despite the lower number and a sharp downward revision of June's figure, the jobless rate fell a tick to 6.1 percent, with the labor force participation rate also still weak.
Analysts had expected more than 200,000 new jobs, to maintain a six-month streak over that benchmark. This would have demonstrated consistent strength in the US economy.
But the June revision — July's was barely changed — took 31,000 jobs off the original 298,000 originally reported. That also dimmed the economic picture somewhat.
Analysts were quick to note that August data is frequently volatile and out of line with trends due to seasonal shifts.
But other aspects of the August numbers showed less strength than expected.
The labor force participation rate was 62.8 percent, still high and virtually unchanged since April.
The number of unemployed remained about 9.6 million and the number of people forced to work part-time because they couldn't find full-time jobs was also little changed at 7.3 million.
Workers' situations were also the same as over the past six months: the average workweek remained at 34.5 hours and continued to rise at a 2.1 percent year-on-year pace.
Overall, the data gave a picture of little pressure on prices that would stir the Federal Reserve to accelerate its plan to begin raising interest rates in the second half of 2015.
AFP Photo/Scott Olson
Want more updates on the job market and economy? Sign up for our daily email newsletter!