Utah Finds Few Users, No Savings By Drug Testing Welfare Applicants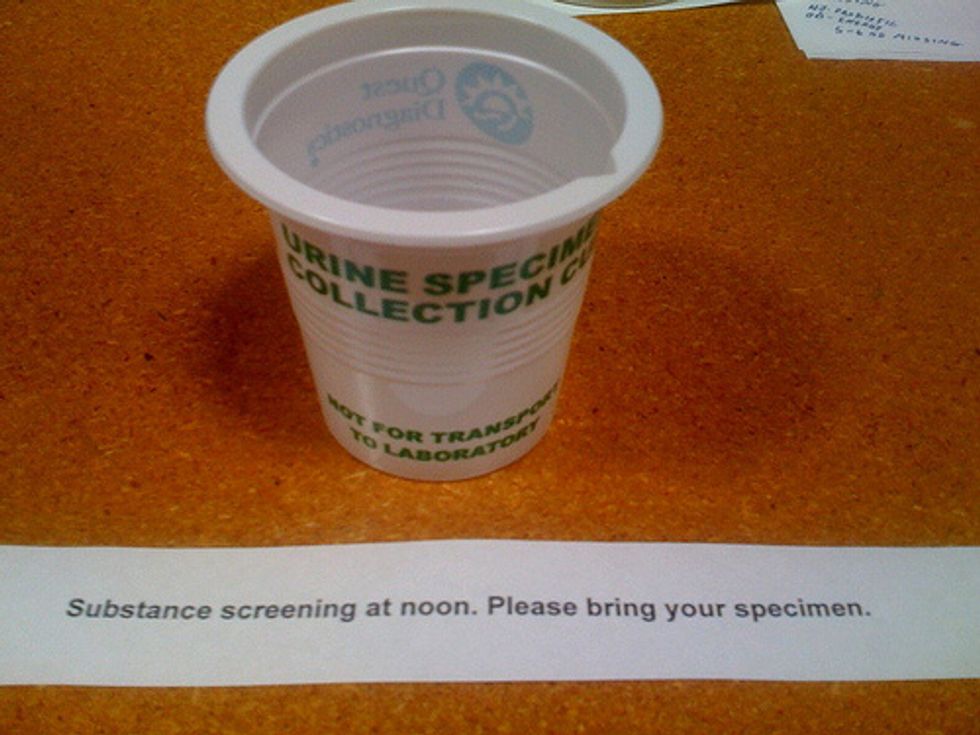 Utah's controversial policy of drug testing welfare applicants has cost the state over $30,000 — while uncovering almost no drug users, the Associated Pressreports.
According to the Utah Department of Workforce Services, the state spent $6,000 to give 4,730 welfare applicants a written test — 466 respondents "showed a likelihood of drug use," and were then given drug tests at a total cost of over $25,000.
The outcome? Only 12 applicants tested positive — meaning that the Beehive State spent more than 30 grand to weed out .0025 percent of those seeking benefits.
The results stand in stark contrast to the predictions of drug testing supporters, most of whom claimed that the laws are examples of fiscal conservatism in action. For example, Senator Orrin Hatch (R-UT) explained his support for Utah's law by insisting that "it's to insure that the federal government is a responsible steward of taxpayer dollars." Similarly, Senator David Vitter (R-LA) has warned that "with potentially billions of dollars of welfare funds ending up in the wrong places or being spent on illegal drugs, the least we can do is make sure that money is going where it's actually supposed to go." In light of Utah's fruitless search for drug users, it seems that Vitter's concern that billions are being wasted slightly overestimates the "crisis."
Utah's experience mirrors that of Florida, which passed a similar law only to discover — to lawmakers' evident surprise — that federal benefits are not a get-rich-quick scheme for indigent drug addicts. Just 2.5 percent of the state's welfare applicants failed drug tests as of March 2012. That rate is far lower than the 8.9 percent of the general population that illegally uses drugs, according to the 2010 National Survey on Drug Use and Health. Unsurprisingly, Florida's program provided no direct savings — it actually cost taxpayers an additional $45,780 — before it was ruled unconstitutional by a district judge (a verdict that was unanimously upheld by a federal appeals court).
According to the National Conference of State Legislatures, at least eight states — Arizona, Florida, Georgia, Kansas, Missouri, Oklahoma, Tennessee and Utah — have passed laws requiring drug testing or screening for public assistance applicants, and at least 29 are considering similar legislation.
Photo: brownynlewis via Flickr.com