Yet Another School Massacre Is Met With Yet More Right-Wing Madness
@LucianKTruscott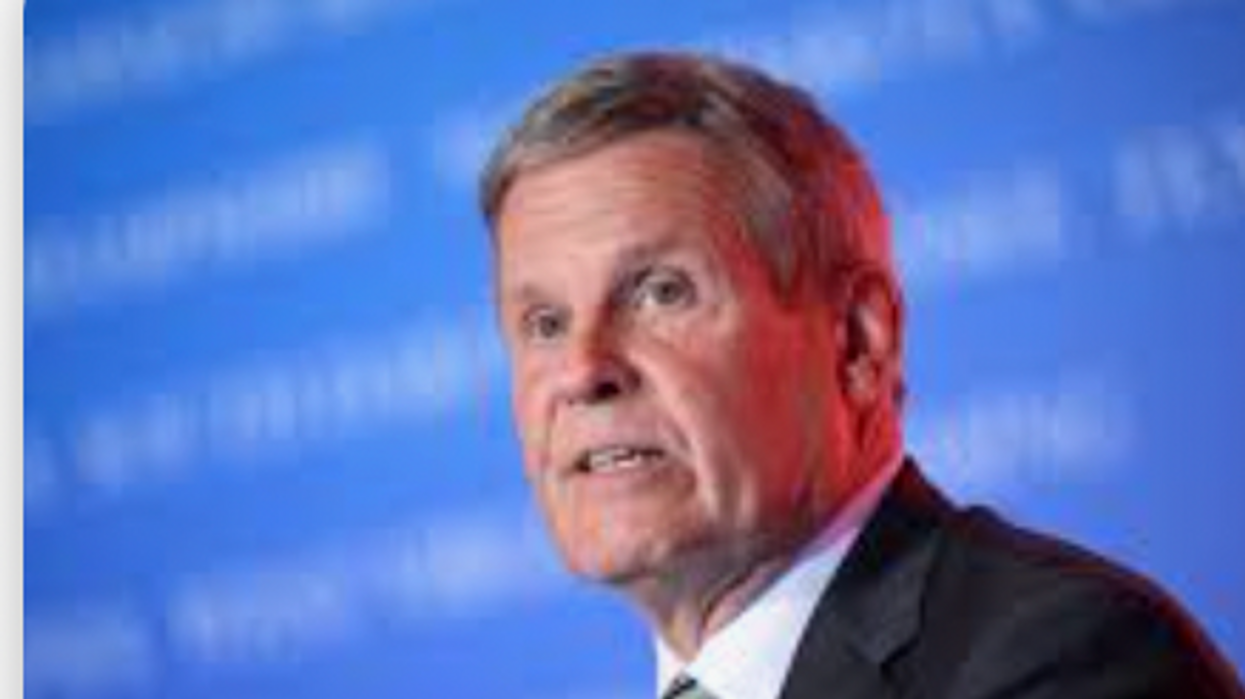 Yet another gun story already. Please consider becoming a paid subscriber to support my writing on this and other subjects.
In 2021, Tennessee Governor Bill Lee signed a "constitutional carry" law permitting anyone 21 years and older to openly carry a handgun without having to apply for a license.
That wasn't good enough for the gun nuts running the state of Tennessee. This year three new bills have been introduced expanding the right to carry guns in public even further.
HR 1158, if passed and signed by the governor as expected, will change the age for permitless carrying of handguns from 21 to 18.
HR 120 would allow the permitless open carrying of long guns, including AR-15 style semiautomatic rifles and shotguns.
HR 192 would allow anyone with an "enhanced carry" permit to carry handguns and rifles into places where firearms are currently not allowed, such as schools, churches, restaurants and places of business like shopping malls and other public gathering places.
In a debate over the new bills, State Senator London Lamar, a Democrat from Memphis, said, "We are going to kill children. We cannot say we are a state that's pro-life, for children, where we're giving children the opportunity to go in stores and buy guns without any type of training or regulations."
"Anytime we can expand civil rights in this chamber or in this state, that's a good day for Tennessee," the Republican House Majority Leader, Rep. William Lamberth, said in support of the bills.
The bills are expected to pass the Republican-controlled state legislature and be signed into law by the Republican governor of Tennessee, Bill Lee.
So, in the state of Tennessee, where yesterday morning a woman carrying two AR-15 style semiautomatic rifles walked into a grade school and killed three children and three adults, the problem for Republicans isn't guns that can fire 30 rounds of ammunition as fast as you can pull the trigger. The Republican legislature and the Republican governor are more obsessed with so-called "pornographic" schoolbooks and drag queen story hours than they are with murdered children.
Tell that to the parents of the three dead children and the spouses of the three dead adults from the Covenant School.
...
Meanwhile in Washington, Marjorie Taylor Greene (R-GA) responded to the killing of three Nashville schoolchildren and three adults by calling for more "good guys with guns."
"How many more children have to murdered before Democrats will agree to protect children at schools the same way good guys with guns protect the President and others? School shootings should NEVER happen and will end immediately when our nations children are defended the same way Joe Biden is by good guys with guns!!!"
There were 376 good guys with guns who responded to the Uvalde school shooting where 19 children and two teachers were killed. They were police officers wearing combat-style "tactical" gear including bullet-proof vests and helmets. Some were protected by bullet-proof shields designed for storming a shooter. They carried AR-15-style rifles capable of full automatic fire, 9 mm pistols, shotguns, tear gas, and other riot control devices. It took them one hour and 15 minutes to kill the 18-year-old shooter.
Is it too much to ask that Republican lawmakers like Greene pull their heads out of their asses and start passing some laws to deal with the epidemic of gun violence in this country instead of reflexively recommending the proliferation of more guns? People are tweeting and posting comments all over the place saying that Republican lawmakers will not deal with the kind of gun violence and murder of schoolchildren we just saw in Nashville until one of their own children is killed by an AR-15 rifle.
With Marjorie Taylor Greene's tweet still ringing in our ears, I think we're giving Republican lawmakers too much credit to think that if one of their own children were killed, they would do anything more than bellow for more guns.
Madness and fascism are afoot in the land.
Lucian K. Truscott IV, a graduate of West Point, has had a 50-year career as a journalist, novelist, and screenwriter. He has covered Watergate, the Stonewall riots, and wars in Lebanon, Iraq, and Afghanistan. He is also the author of five bestselling novels. You can subscribe to his daily columns at luciantruscott.substack.com and follow him on Twitter @LucianKTruscott and on Facebook at Lucian K. Truscott IV.
Please consider subscribing to Lucian Truscott Newsletter, from which this is reprinted with permission.