Uzi 'Too Much' For Girl Who Accidentally Shot Instructor, Report Says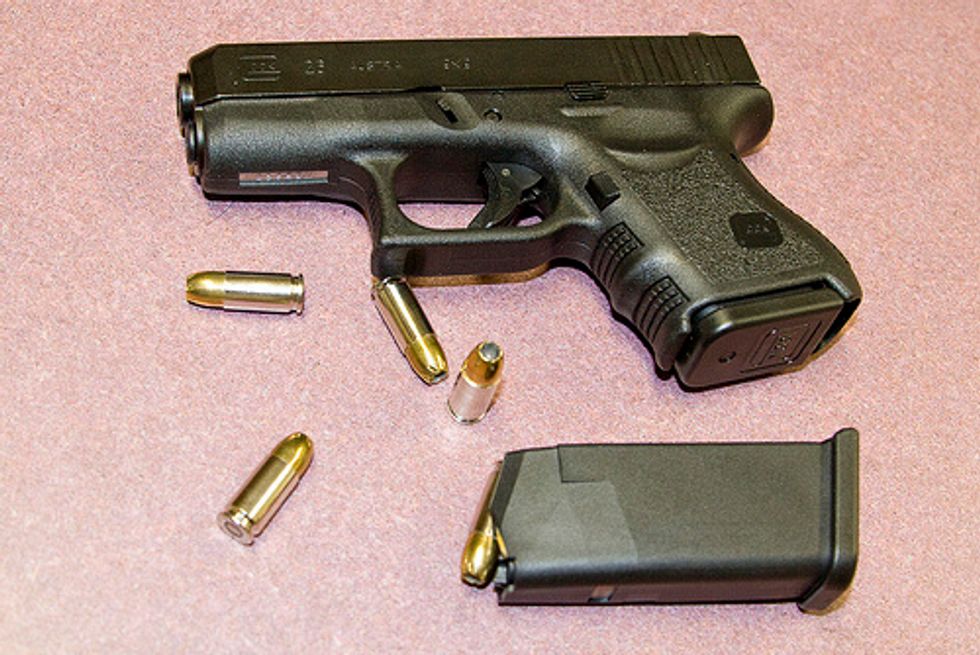 By Lauren Raab, Los Angeles Times
The mother of a 9-year-old girl who accidentally killed her gun instructor while learning to fire an Uzi told sheriff's deputies that the weapon was "too much for her" daughter and that it hurt the girl's shoulder, according to a report released Tuesday by the Mohave County Sheriff's Office.
The girl's father told a deputy that he, his wife and three children arrived at Last Stop in White Hills, Arizona, around 9:45 a.m. Aug. 25 and took a ride in a monster truck before being brought to the establishment's Burgers and Bullets shooting range, the report said.
According to the report, the father said he shot the gun first. Then, instructor Charles Vacca began showing the girl how to fire the Uzi. After she fired off "a couple of rounds," her father said in the report, he suddenly heard several rounds fire and saw her drop the gun. She was holding her shoulder, so the family thought she was injured and crowded around her without realizing Vacca had been hit, he said.
The girl's mother told a deputy that her daughter said the Mini-Uzi "was too much for her and it hurt her shoulder," according to the report.
Another gun instructor told a deputy he saw the recoil put the Uzi into the path of Vacca's head. He saw Vacca fall, noticed heavy bleeding from Vacca's head, and hurried to apply pressure to the wound and call 911, the report said. The father said that's when he realized Vacca had been hit.
The parents said they quickly brought their children into the establishment's restaurant so the kids would not see what had happened.
The emergency call came in at 10:02 a.m., according to the report. Vacca died at a Las Vegas hospital that night.
Last week, asked why a 9-year-old had access to the automatic weapon, range operator Sam Scarmardo told local television station KTNV that Bullets and Burgers allows children 8 and older to shoot firearms. "We instruct kids as young as 5 in .22 rifles," he said. "They're under the supervision of their parents and of our professional range masters."
The Mohave County Sheriff's Office has said it will not file charges.
Photo: Rob Bixby via Flickr
Interested in national news? Sign up for our daily email newsletter!