Top 7 Vaccines: Essential For Adults — And Vital To Public Health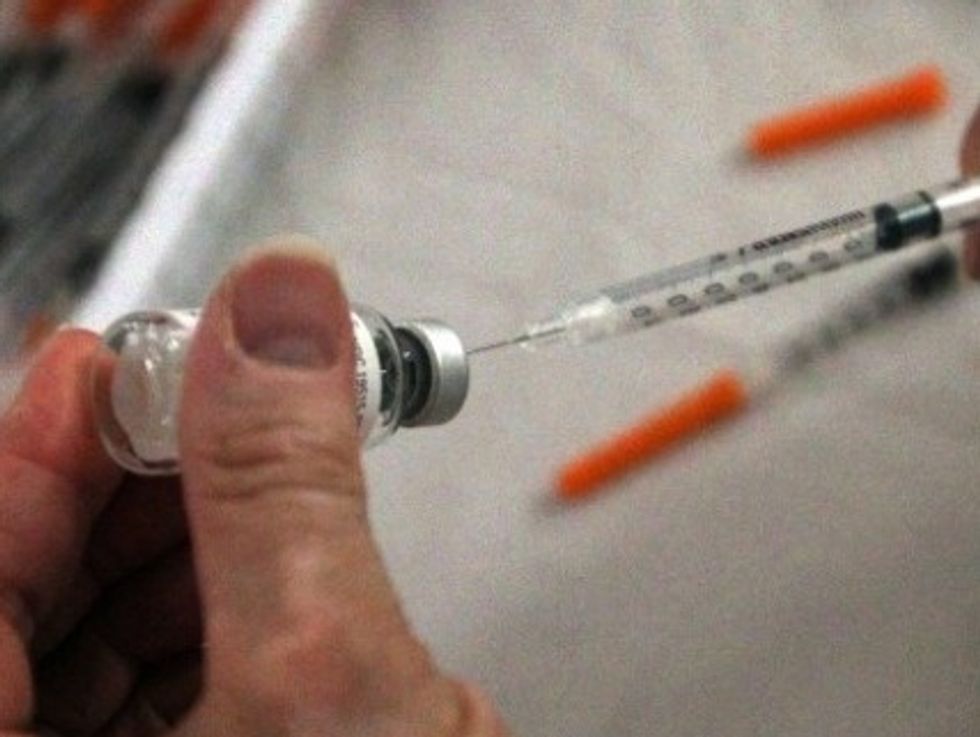 If you think immunization shots are just for kids, think again.  The protection you receive against some childhood illnesses can wear off over time, and your age, job, lifestyle, and underlying health problems can put you at risk for other diseases that can be prevented or ameliorated with a vaccine. In addition, adults need to be immunized so they don't spread some very serious diseases.
It should go without saying that you must discuss any and all of your health needs with your own doctor, but we have compiled a list of adult-vaccine guidelines as a reminder.  It's also a good idea to keep a record of your immunizations in one central place – luckily, there are many, many apps for that.
Let's get one notion out of the way first: There is absolutely no scientific evidence that vaccines cause chronic illnesses. On the contrary, in places where vaccination rates have been falling recently, preventable diseases once under control thanks to immunization are now on the increase.   Immunizations save lives and have been proven safe and effective for generations.
All Adults
The flu (influenza) is not just a bad cold, but a virus that can stop you in your tracks in its mild forms, and kill you in its most virulent. Now that winter–  and flu season — are here, it's important to get vaccinated. And yes, you need to do that every year – each year's flu strains are different, and the previous year's immunization will not offer maximum protection for the current year. This vaccine is especially important for adults over 60, people with chronic health conditions, and pregnant women.
It's likely that you received a DTP vaccine as a child. This vaccine protects you against two diseases we don't hear much about in the developed world (tetanus and diphtheria), and one, whooping cough (pertussis) which is making a comeback because some people have gotten lax about vaccinating their children. In addition, every adult should be getting a DT (diphtheria and tetanus) booster every ten years, as the protective effects wear off.
Which Flu Vaccine?
There are different types of flu shots, and one vaccine that's not a shot at all, but although they all protect against the flu, they're not all the same.
The standard flu vaccine is made of dead virus. Although it can't give you a case of the flu, some people may react with some minor flu-like symptoms.  There's also an enhanced vaccine for people with weakened immune systems, and those over the age of 65.
FluMist, an alternative vaccine made from live virus, is sprayed into your nostrils just like any other nasal spray. But this option is not for everyone and is recommended only for otherwise healthy children and adults between the ages of 2 and 49. It is  not recommended for pregnant women.
Young Adults 19 – 26
Human Papillomavirus (HPV) is a common virus that is spread through sexual contact, and for the most part you won't know that you have it or that you have been exposed because it has no symptoms. HPV is a nasty group of about 40 bugs that can cause cervical cancer in women, and anal cancers and genital warts in both sexes. The HPV vaccine, given in three doses, prevents the most common cervical cancers and genital warts. You should get vaccinated if you are a woman up to the age of 26, a man up to the age of 21, and a man between the ages of 22 and 26 if you have anal sex with other men.
Adults Over 60
As we age we become more susceptible to any number of health problems, partially because our immune systems weaken as we get older.
One of those problems is a condition known as shingles, resulting from exactly the same virus (herpes zoster) that causes chicken pox in children. If you had chicken pox as a child — and plenty of baby boomers did — you're at risk for shingles because the virus never leaves your body and merely stays dormant. So if you're over 60, talk to your doctor. Even if you do get shingles, chances are it will be a milder case if you've had the vaccine.
Older adults also need Pneumococcal vaccines, which protect against pneumococcal disease, including infections in the lungs and bloodstream. They're also recommended for adults younger than 65 years who have certain chronic health conditions.
 Vaccines If You Have An Underlying Health Condition
According to the Centers for Disease Control CDC), anyone with the following conditions should speak to their doctor about appropriate vaccinations.
Pregnant Women
Women who are pregnant should get a Tdap vaccine once between the 27th and 36th week of each pregnancy. They should also get the seasonal flu vaccine.  Your doctor will tell you if you need other vaccines, but a good set of guidelines can be found at Vaccines for Pregnant Women.
Healthcare Workers
Those who work in health care find themselves exposed to very serious and sometimes deadly diseases. The good news is that there are vaccinations to prevent you from getting some of them.
In addition to the flu and Tdap vaccines, healthcare workers should also be vaccinated against
Hepatitis B
Measles
Mumps
Rubella
Chicken Pox
Meningitis
International Travelers
Those of us who live in the United States can sometimes forget that we are relatively free of some of the most deadly diseases that plague other parts of the world, especially less developed and tropical countries. The CDC provides standard guidelines about immunizations you may need when you travel, as does the International Society of Travel Medicine and the American Society of Tropical Medicine and Hygiene. If you're going to places where Yellow Fever is present, the CDC has guidelines for protecting against that illness too.
Photo: St. Louis Today