Vanessa Trump Deletes Cute, 'Tone-Deaf' Tweet About Her Kids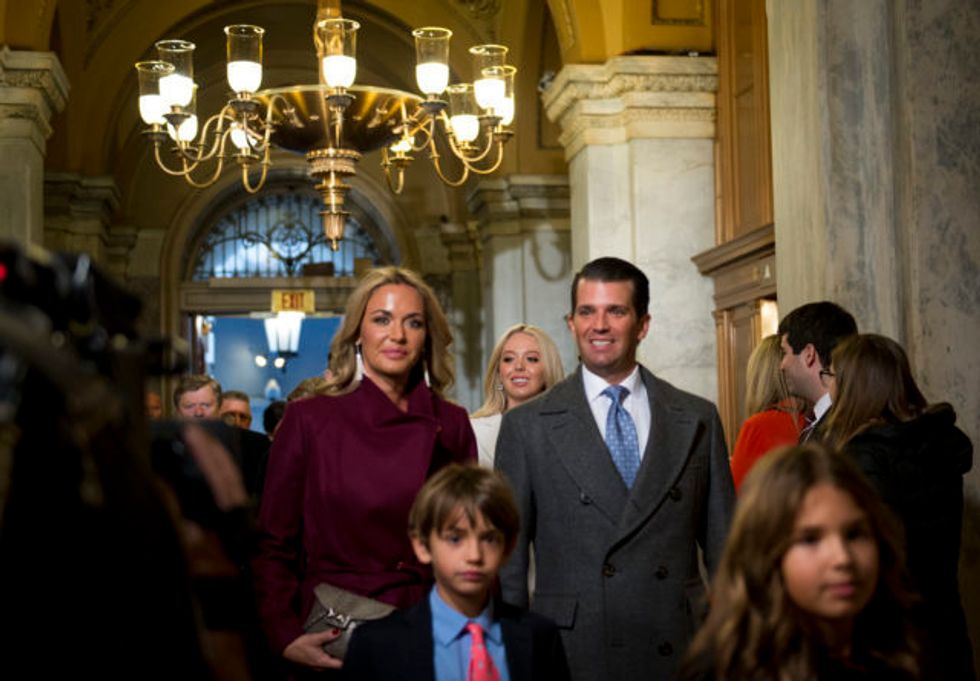 Reprinted with permission from AlterNet.
Vanessa Trump, who is in the process of divorcing Donald Trump, Jr., received scathing criticism after a post about sending her kids to summer camp.
She deleted the tweet, which can be seen below in archived form.
Trump faced quick and furious backlash for the tweet, which came amid national outrage at the creation of child internment camps due to President Donald Trump's new immigration enforcement policy that results in abusive family separations.
From "tone deaf" to "Soulless Ghoul," Vanessa is the latest member of the Trump family to face the wrath of the populace as the current administration continues its all-out assault on human rights. Below is a small sampling of the responses.
What tent city will they be going to? I hear there are some lovely ones in Texas#StopSeparatingFamilies

— Stephanie (@_o_Stephanie_o_) June 20, 2018
Y'all are so unbelievably tone deaf it's unreal.

— Calvin (@calvinstowell) June 20, 2018
We have a new entry in the "Soulless Ghoul" competition.

— Brett Davey (@BDavey65) June 20, 2018
Oh sweetie. You are so tone deaf. Do you not see how this is so inappropriate since your father in law is caging kids and your poster child for deplorables @IngrahamAngle calls them summer camps? Are you really that stupid?

— AmericanagainstTrump (@notadeplorable2) June 20, 2018
Chris Sosa is the Senior Editor at AlterNet. His work also appears in Mic, Salon, Care2, Huffington Post and other publications. Follow him on Twitter @ChrisSosa.