'Veep' And 'Game Of Thrones' Win TV's Top Emmy Awards
@reuters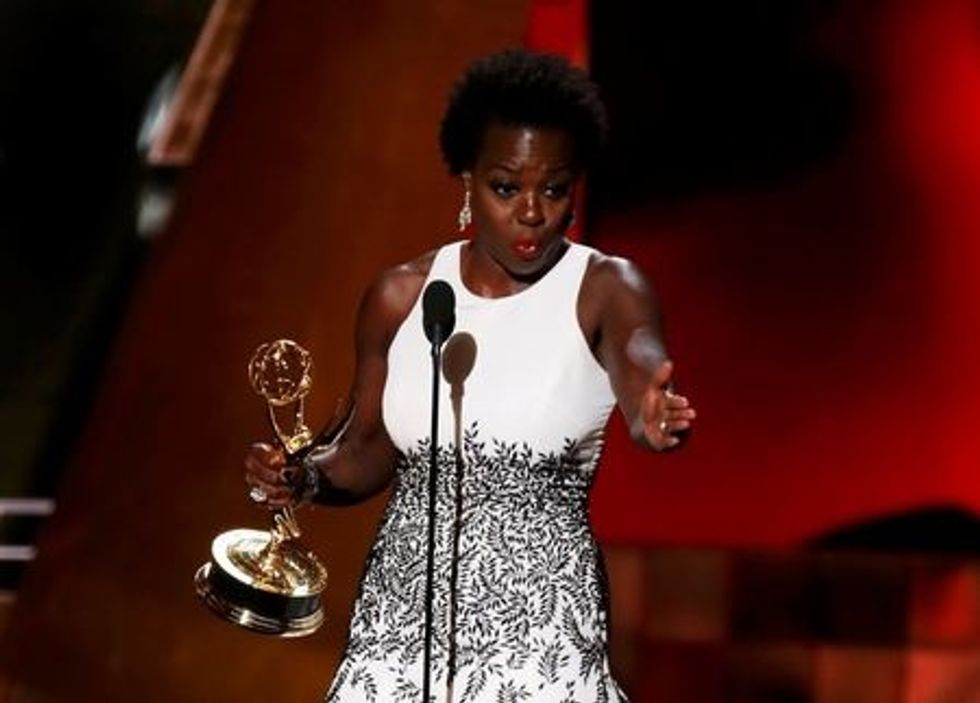 By Jill Serjeant
LOS ANGELES (Reuters) – Fantasy drama Game of Thrones and Washington political comedy Veep won the top prizes at the Emmy Awards on Sunday, toppling old favorites Mad Men and Modern Family.
Jon Hamm finally snared an Emmy for his lead role as Don Draper in AMC's 1960s advertising drama Mad Men, winning a standing ovation from the audience.
But Mad Men, a long-time Emmy favorite, failed to get a farewell hug after closing its final season earlier this year.
Viola Davis became the first African-American to win a drama lead actress Emmy for her role as a tough criminal defense lawyer in ABC's How to Get Away With Murder.
"The only thing that separates women of color from anyone else is opportunity," Davis said. "You cannot win an Emmy for roles that are simply not there."
It was the first best drama series Emmy for Game of Thrones in its five years on the air. The show also won awards for writing, directing and for supporting actor Peter Dinklage.
"Thank you HBO for believing in dragons," co-creator David Benioff said.
In the first Emmys for Amazon.com's foray into original content, Transparent brought a lead actor Emmy for Jeffrey Tambor. It also won for directing.
HBO's Veep ended the five-year Emmy reign of ABC's Modern Family as best comedy series.
Julia Louis-Dreyfus won best comedy actress for the fourth time for playing the egotistical Selina Meyer on Veep, while Tony Hale, who plays her bag man, was again named comedy supporting actor. Veep also clinched the comedy writing statuette.
(Additional reporting by Piya Sinha-Roy and Lisa Richwine; Editing by Leslie Adler)
Viola Davis accepts the award for Outstanding Lead Actress In A Drama Series for her role in ABC's "How To Get Away With Murder" during the 67th Primetime Emmy Awards in Los Angeles, California September 20, 2015. REUTERS/Lucy Nicholson