Venezuela Introduces Food ID In Face Of Shortages, Black Markets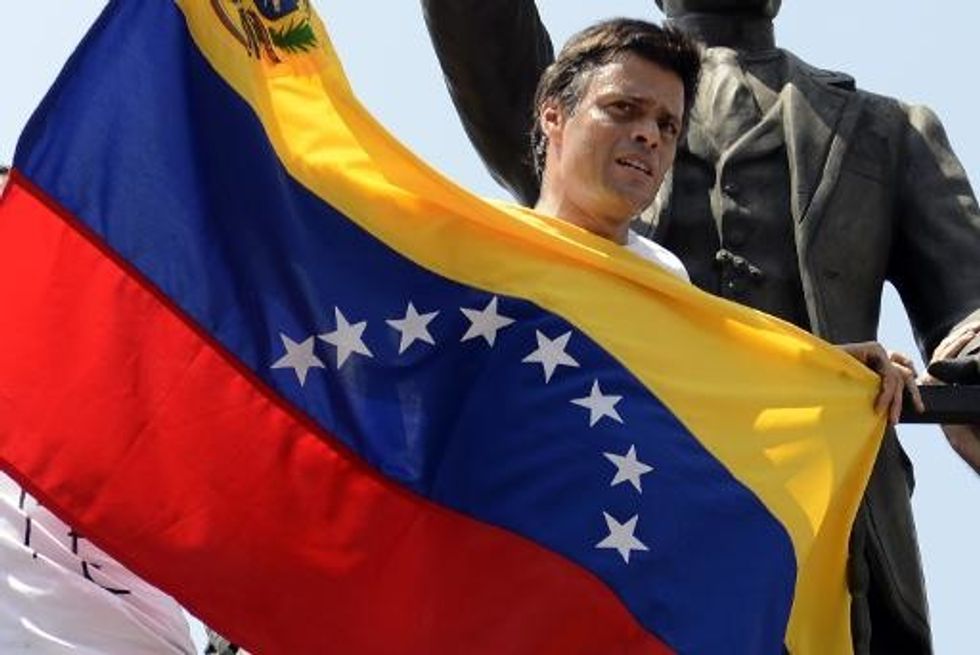 By Mery Mogollon and Chris Kraul, Los Angeles Times
CARACAS, Venezuela — Grappling with scarcities of sugar, milk, cornmeal and other basic foods, the Venezuelan government Tuesday unveiled a new electronic identification system for shoppers that critics say is a modern version of a ration card. President Nicolas Maduro described it as a means of "safeguarding food sovereignty."
The system will employ electronic fingerprint IDs similar to those used to identify Venezuelan voters to register shoppers who purchase goods at the state-run grocery chains Mercal, Bicentenario and PDVAL. Announcing the system last month, Maduro said it will assure food supplies for 84 percent of Venezuelans. He did not speak to the impact on the other 16 percent.
The purpose of the system, Maduro said, is to guard against the purchase of large quantities of food at cut-rate government prices to be marked up and resold on the black market, where some experts have estimated 40 percent of all subsidized food ends up.
It remains to be seen whether the system will halt the large volumes of low-priced food destined for Mercal markets that end up being sold in Colombian border cities, including Maicao and Cucuta. Venezuelan contraband food reportedly also is sold in Brazil and Cuba.
Although the government has made efforts in recent months to seal the border with Colombia to restrict food contraband from leaving Venezuela, the diversion of subsidized food by hoarders and black marketers is partly responsible for 26 percent of basic food items having been officially classified as scarce by Venezuela's central bank.
Other reasons cited by analysts for food scarcities include the decline in recent years in farm production they say is caused by price controls that wipe out farmers' profits. Another factor is the government's cash shortage, caused in part by diminished oil revenues, which has restricted its ability to finance the imports on which Venezuelans depend for many basic food items, as well as toilet paper and disposable diapers.
Also Tuesday, opposition leader Maria Corina Machado called for a rally to protest her being ousted last month as a member of the National Assembly. The move by fellow legislators was upheld Monday night by the country's supreme court.
The court found that Machado deserved disqualification for having appeared before the Organization of American States last month as a temporary member of the Panamanian delegation to protest alleged human rights violations against demonstrators in Venezuela.
Machado stepped in to lead widespread protests against scarcities, inflation and the high crime rate after the Feb. 18 arrest of former Caracas borough Mayor Leopoldo Lopez.
On Monday, the government officially raised the death toll from nearly two months of protests to 39, with hundreds more people injured. More than 1,000 protesters have been arrested in disturbances in several cities. Two mayors also have been jailed for their alleged failure to keep streets free of blockades erected by protesters.
Last week the government introduced a new "parallel" foreign exchange system that severely devalues the bolivar, the national currency. While the official exchange rate is still 6.3 bolivars to the dollar, the new system enabled those holding dollars to change them at nearly 52 bolivars to the dollar.
AFP Photo/Leo Ramirez