Vermont Route Of Derailed Amtrak Train Exempt From Safety Mandate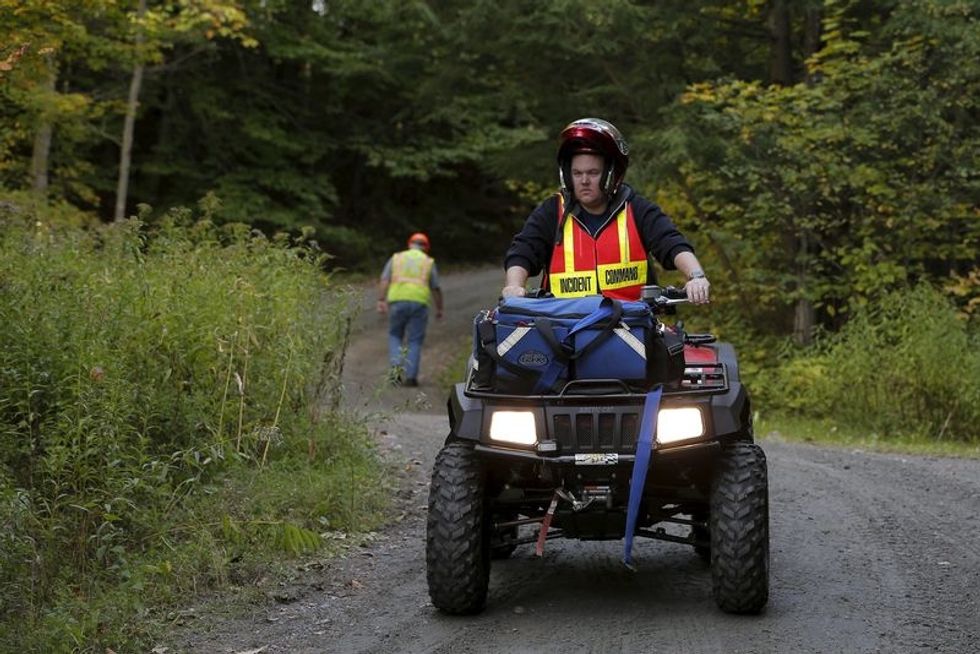 By Curtis Tate, McClatchy Washington Bureau (TNS)
WASHINGTON — Amtrak's Vermonter derailed Monday on along a stretch of track that will be exempt from a Dec. 31 congressional deadline to install a system to prevent trains from colliding.
The Vermonter is among half a dozen Amtrak trains that operate over a group of smaller freight carriers that federal regulators will not require to implement positive train control, which otherwise will protect most Amtrak and commuter train lines.
Most commuter and freight railroads will not meet the year-end deadline, set in 2008, and lawmakers are showing an increasing willingness to give them more time. But as the law currently stands, 190 miles of the Vermonter route will not be protected by the new system, which can prevent trains from passing stop signals or approaching curves too fast.
Amtrak, the Federal Railroad Administration and the National Transportation Safety Board are investigating Monday's derailment of the southbound train near Northfield, Vt.
The train was bound from St. Albans, Vt., to Washington, D.C., and was carrying 98 passengers and four crew members. According to Amtrak, three crew members and four passengers were injured, with one crew member sustaining serious injuries.
Amtrak said the train derailed after striking a rock slide on the tracks, which are owned and maintained by the New England Central Railroad.
The New England Central and five other short-line railroads across several states are exempt from the positive train control requirement under a 2010 rule adopted by the Federal Railroad Administration.
As part of the 2008 Rail Safety Improvement Act, Congress directed the agency to decide what rail lines would need positive train control, with those routes carrying passengers and toxic chemicals getting first priority. But lawmakers gave the agency latitude to exclude rail lines it determined did not carry a significant amount of traffic.
The agency required the system on about 8,000 miles of passenger railroad. Together, the New England Central and five other Amtrak routes exempt from the requirement add up to 425 miles.
Matthew Lehner, a spokesman for the Federal Railroad Administration, said those lines met the criteria for exemption.
"We continue to monitor these lines carefully and are always evaluating where additional actions are necessary to raise the bar on safety," he said.
While the nation's largest railroads are collectively spending billions of dollars to install positive train control, smaller carriers lack those resources.
The Vermonter route received a combined $120 million from President Barack Obama's high-speed rail program in 2010 to improve train speeds in Massachusetts and Vermont.
Jo Strang, vice president for safety and regulatory policy at the American Short Line and Regional Railroad Association, a trade group, said that smaller railroads have a different risk profile than larger carriers that run more trains.
For example, Strang said that smaller carriers with fewer trains could simply opt not to schedule any freight and passenger trains at the same time.
"That really eliminates any risk of a collision you could have," she said. "There are other approaches you could take to make railroad operations safer."
The NTSB has recommended positive train control for decades. After a collision between a commuter train and a freight train killed 25 people in Southern California in 2008, Congress approved the requirement and set a Dec. 31, 2015, deadline for railroads to install it.
The system has proved complex and costly and was held up in part by the Federal Communications Commission over the availability of wireless spectrum and the placement of communications towers on or near Native American heritage sites.
Virtually no rail carrier will meet the current deadline, and Congress is considering legislation that would extend it another three years.
But the May 12 derailment of an Amtrak train in northeast Philadelphia thrust the requirement back into the spotlight. Eight people were killed when a northbound train approached a 50-mph curve at 106 mph and jumped the tracks.
Positive train control could have prevented the train from exceeding the posted speed at the curve, but it was not installed on the track the train was using at that location.
Sen. Bob Casey, D-Pa., said in a statement that positive train control was "essential to the safety of passengers and rail lines throughout our nation. If there's a loophole in the system allowing some not to implement positive train control, then we need to close it, and fast."
Photo: First responders work near the scene of an Amtrak passenger train derailment in Northfield, Vermont October 5, 2015. (REUTERS/Brian Snyder)