Veterans Charity Charged With Deceiving The Public
@jinATX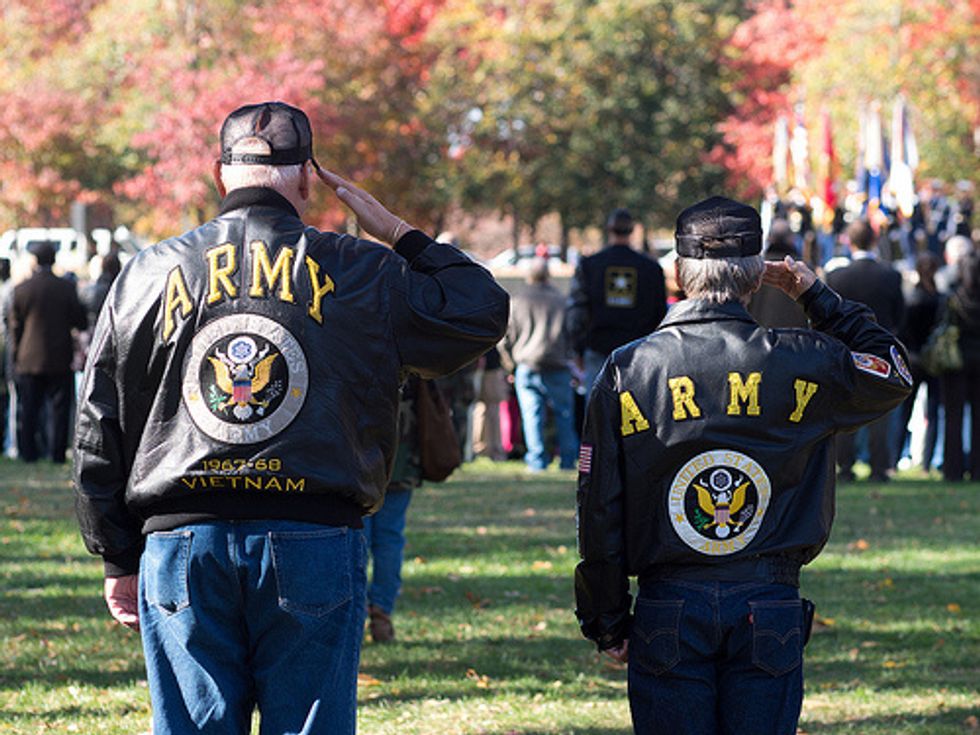 By Jeremy Schwartz, Austin American-Statesman
AUSTIN, Texas — The Texas Attorney General's office has charged the Veterans Support Organization, a Florida-based charity that has come under fire in several states, with deceiving Texas donors by falsely telling them their donations would help needy local veterans.
In a lawsuit filed this week in Travis County District Court, state prosecutors seek to seize funds raised by the group in Texas and bar the group from operating in the state. For several years, the group operated chapters in Austin, Dallas and Houston, sending veterans and non-veterans alike to stand outside of supermarkets and other stores to raise money. According to the lawsuit, the group raised $2.5 million in the state between 2010 and 2012.
The attorney general's office is also seeking tens of thousands of dollars in fines against VSO president Richard Van Houten and three associates.
In February, the American-Statesman published an investigation into the group, revealing that it gave less than 1 percent of the $7.1 million it raised from the public in 2011 in grants to needy veterans. Members of the Austin and Dallas chapters quit as a group in December after managers said they became aware of how much money the group was sending out of state.
According to the lawsuit, solicitors told members of the public their donations would help needy local veterans. In reality, between 2010 and 2012 the group made grants of less than $57,000 to Texas veterans, or 2.2 percent of what it raised in the state during those years.
State investigators believe that over 70 percent of what the group raised in Texas was sent to Rhode Island and Florida, where the group's headquarters are.
And while the group claimed it was helping at-risk veterans with a "work program," state officials called it "nothing more than structured panhandling which they use to solicit funds."
Texas authorities also took issue with the program's housing program, which the group touted as transitional sober housing for homeless veterans.
The Statesman revealed that the program rented rooms to its solicitors for $125 a week at a five-bedroom house in far south Austin. According to the lawsuit, VSO leased the house for $1,495 a month, but stood to make $5,000 a month if the house was completely full.
The group deducted rent from its employees' paychecks and filed eviction notices against solicitors who lost their jobs or were unable to pay rent.
"In contrast to its statement that it was seeking to help 'homeless veterans,' in practice VSO was interested in individuals, veterans or not, who could afford to pay for a room," the lawsuit claims. "In fact for some individuals, VSO noted 'inability to pay' as a reason for their departure. An inability to pay would seem to be the rationale for having a housing program to assist veterans, but VSO instead saw it as a reason to displace them."
Photo: Cosmic Smudge via Flickr