Veterans Outraged By Trump Plan To Pardon War Crimes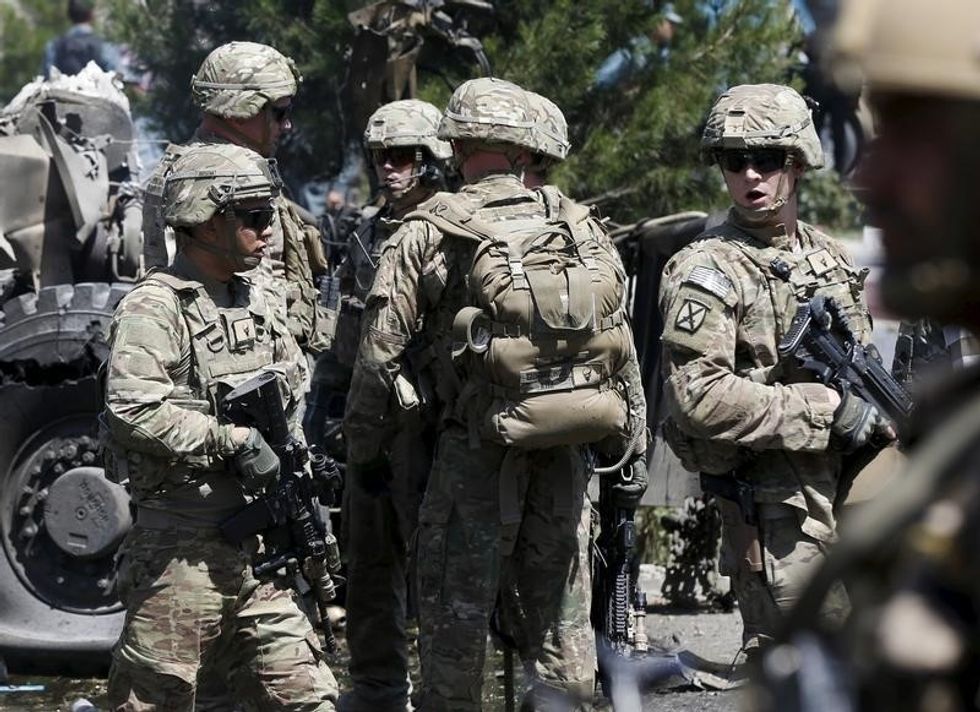 Many veterans are outraged by reports that Trump may pardon military service members who were accused or convicted of war crimes, and argue that Trump's actions are an insult to those who have served honorably.
On Saturday, the New York Times revealed that Trump may be planning pardons on or around Memorial Day for several military service members who were accused or convicted of cold-blooded murder and other crimes.
"With the exception of actually pissing on graves at Arlington, pardoning war criminals on Memorial Day is as insulting to America's war dead as you could possibly get," Brandon Friedman, a writer and entrepreneur who won two bronze stars for his service in Iraq and Afghanistan, said on Saturday.
Special Operations Chief Edward Gallagher was accused by his fellow Navy SEALs of using his sniper rifle to kill an unarmed girl in a flower-print hijab, as well as firing a machine gun into civilian neighborhoods with no enemy targets. Army Major Matthew Golsteyn is accused of killing an Afghan man who was already a prisoner, and then working with others to burn the body.
Trump demanded pardon papers for Gallagher, Golsteyn,and other suspected or convicted war criminals to be rushed to him before Memorial Day, according to the Times.
VoteVets, a group dedicated to supporting and electing veterans, said Trump's actions are "a win for ISIS and our enemies." 
Veterans serving in Congress were also appalled Trump would consider pardoning war criminals.
"We who've served know that killing civilian children, women & seniors makes it harder to secure the peace & is a great recruiting tool for terrorists," tweeted Rep. Ted Lieu (D-CA), who served as a JAG officer before becoming a member of Congress.
"I'll speak loudly and clearly: absolutely no pardons for war crimes," Rep. Ruben Gallego (D-AZ), a former Marine, said on Sunday.
A combat veteran contacted CNN's Jake Tapper and called Trump's possible pardons of war criminals "a slap in the face to everyone who fought honorably."
In reading the statement given to Tapper, Amy McGrath, a veteran who narrowly lost a House election in 2018, added: "Can't think of anyone I've served with who doesn't feel this way."
"Our military personnel are brave, patriotic & smart. I've tried multiple cases before military juries," Lieu also said. "They take into account a Member's service record and demand evidence beyond a reasonable doubt before convicting. I trust military members."
If Trump pardons war criminals, he is sending a clear message that he doesn't trust U.S. troops and doesn't care if atrocities are committed in their names.
Published with permission of The American Independent.