Victim In New England Prep School Rape Trial 'Traumatized'
@reuters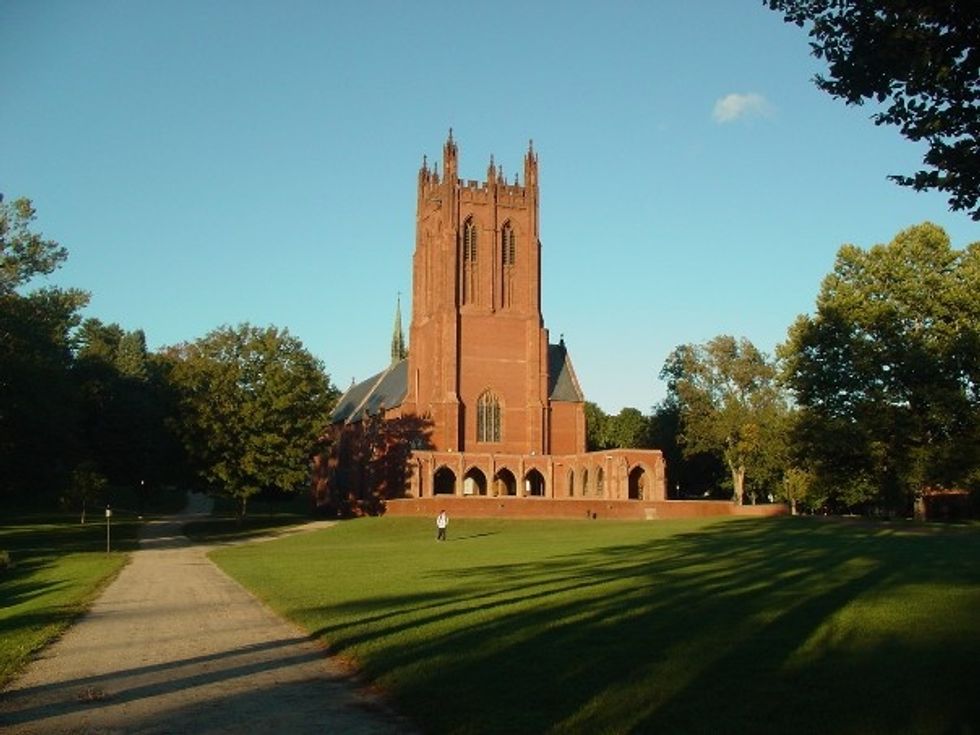 By Ted Siefer
CONCORD, N.H. (Reuters) – A teenager who says she was raped by a graduating senior at their elite New Hampshire prep school last year faced an unrelenting cross-examination by a defense attorney on Thursday, at times breaking down in tears.
"I was raped. I was violated in so many ways," said the teen, who was 15 at the time of the alleged attack and is now 16.
She has testified that fellow student Owen Labrie, now 19, raped her after luring her to a remote building in the wooded campus of St. Paul's School, whose graduates include prominent U.S. business and political figures, including U.S. Secretary of State John Kerry.
Labrie's trial has cast a light on what Labrie has described as the school tradition of a "senior salute," in which younger students agree to have sex with graduating seniors. The school has said the alleged tradition did not reflect its values.
Defense attorney J.W. Carney, a well-known Boston lawyer whose clients have included mobster James "Whitey" Bulger, questioned her repeatedly on inconsistencies between her testimony on Wednesday and what she had said in interviews with police shortly after the May 2014 incident.
"I'm sorry I was cloudy because I was traumatized," the teen said.
Carney has contends the two had a consensual encounter that did not include sexual intercourse, following a friendly and sometimes flirtatious series of emails between them in which they discussed keeping the encounter secret.
Earlier, he cited a police report that said the teen had told a friend she might have a sexual encounter with Labrie. The teen said she had no recollection of making such a statement.
Labrie, who is from Tunbridge, Vermont, has pleaded not guilty to three felony sexual assault charges, which each carry a sentence of up to 20 years in prison.
The teen testified that her older sister, a classmate of Labrie who had been friends with him, punched Labrie in the face when she learned of the encounter.
(Writing by Scott Malone; Editing by Jonathan Oatis)
Photo via Wikicommons